The winners of 66th National Film Awards (2019) have been announced on August 9, Friday. It had a been a real long wait. Usually, the recipients of the NFA are announced in April, and the presentation takes place on May 3 every year. But, this year, it was delayed owing to the Lok Sabha elections. (Check: Jabariya Jodi collection.)
66th National Film Awards 2019 Winners
Most film-friendly state: Uttarakhand
Best book on cinema: Malayalam Book Mano Prarthana Pulley; In A Cult Of Their Own gets Special Mention
Best Film Critic: Blase Johnny (Malayalam), Ananth Vijay (Hindi)
NON FEATURE FILM CATEGORY
Best Film on Family Values: Chalo Jeetey Hai
Best Short Fiction Film: Kasab
Social Justice Film: Why Me, Ekant
Best Investigation Film: Amoli
Best Sports Film: Swimming Through The Darkness
Best Educational Film: Sarala Virala
Best Film on Social Issue: Talate Kunji
Best Environmental Film: The World's Most Famous Tiger
Best Promotional Film: Rediscovering Jahannum
Best Film on Science and Technology: GD Naidu: The Edison of India
Best Arts and Cultural Film: Munkar
Best Debut Non-Feature Film of a Director: Feluda
Best Non-Feature Film: Sunrise, The Secret Life of Frogs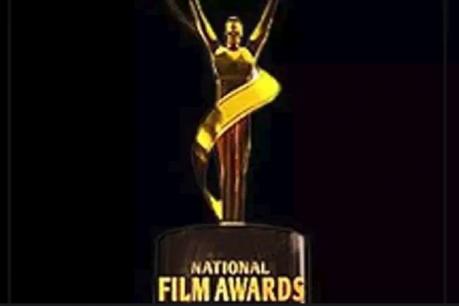 FEATURE FILMS:
Actors who get special mention for their performance: Sruthi Hariharan, Chandrachud Rai, Josy Joseph, Savitri
Best Rajasthani Film: Turtle
Best Panchanga Film: In The Land Of Poisonous Women
Best Garo Film: Anna
Best Marathi Film: Bhonga
Best Tamil Film: Baram
Best Hindi Film: Andhadhun
Best Urdu Film: Hamid
Best Bengali Film: Ek Je Chhilo Raja

Best Malayalam Film: Sudani From Nigeria

Best Telugu Film: Mahanati
Best Kannada Film: Nathicharami
Best Konkani Film: Amori
Best Assamese Film: Bulbul Can Sing
Best Punjabi Film: Harjeeta
Best Gujarati Film: Reva
Best Choreography: Kruti Mahesh Midya and Jyothi D Tommaar for Ghoomar, Padmaavat
Best Music Director: Padmaavat
Best Special Effect: Awe, KGF
Best Music Direction: Sanjay Leela Bhasali for Padmaavat
Best Background Music Award: Uri: The Surgical Strike
Best Makeup Artist: Ranjith for Awe
Best Costume Designer: Rajshree Patnaik, Varun Shah and Archana Rao for Mahanati
Best Action: KGF: Chapter 1
Best Lyrics: Nathicharami
Best Production Design: Kammara Sambhavam
Best Editing: Nathicharami
Best Location Sound: Tendlya
Best Sound Design: Uri
Best Mixed Track: Rangasthalam
Best Original Screenplay: Chi La Sow
Best Adapted Screenplay: Andhadhun
Best Dialogue: Tarikh
Best Cinematography: Olu (Malayalam) to MJ Radhakrishnan
Best Female Playback Singer: Bindu Mani for Mayavi Manave from Nathicharami
Best Male Playback Singer: Arijit Singh for Binte Dil from Padmaavat
Best Film on Social Issues: Pad Man
Best Supporting Actress: Surekha Sikri for Badhaai Ho
Best Supporting Actor: Swanand Kirkire for Chumbak
Best Actor: Ayushmann Khurrana, Andhadhun, and Vicky Kaushal, Uri
Best Actress: Keerthy Suresh for Mahanati
Best Direction: Aditya Dhar for Uri
Best Feature Film: Hellaro (Gujarati)
Best Children's Film: Sarkari. Hi. Pra. Shale Kasaragodu, Koduge
Best Child Actors: PV Rohith for Ondalla Eradalla (Kannada), Sameep Singh for Harjeeta (Punjabi), Talha Arshad Reshi for Hamid (Urdu), Shrinivas Pokale for Naal(Marathi)
Best Film on Environment Conservation: Paani
Nargis Dutt Award for National Integration: Ondalla Eradalla
Best Popular Film Providing Wholesome Entertainment: Badhaai Ho
Jury Awards: Kedara (Bengali), Hellaro (Gujarati)
Indira Gandhi Award for Best Debut Film of A Director: Sudhakar Reddy Yakanthi for Naal
Stay tuned for more updates.