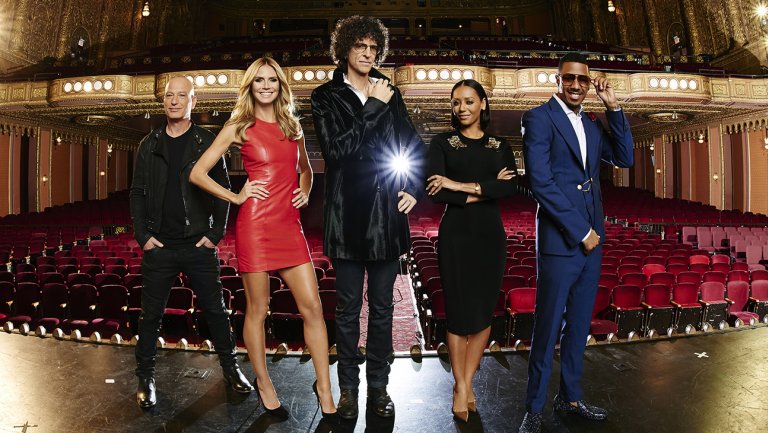 America's Got Talent 2016 Participants: The series of America's Got Talent is coming to the end of its conclusion episode today. Seeking the excitement level during the recent events, this should be an interesting one. Contestants Grace VanderWaal, Laura Bretan, and Tape Face were likely to make their way towards securing their positions during the last episode. However, the end didn't come up easy, and two was able to make their way to the AGT finale episode.
America's Got Talent have governed various weird events where we have seen never expected and unpredictable twists and turns. Performance art and the screen time does matter a lot in deciding the fate of any contestant in world's greatest ever talent hunt platform. The list of top 11 roundups from the bottom is given with the reason.
' America's Got Talent ' Top 11
11. The Passing Zone: Journey in AGT was never so easy for them. They hardly made their luck during the quarterfinals, and the results were against the behavior of the audience. TPZ are required to force off more during the today's episode to stand at any competition.
10. Little magician Kadan Bart Rockett: He along with his sister are one of the fierce competitors in AGT history. They are truly an ideal for all the young kids who want to show their talent to the world. His neatly performed act had helped him to reach this level, but we don't believe that the journey thereof is equivalently easy for them.
9. Jayna Brown: No doubt she is an amazing singer and could get a big playback agreement before she was laid off from the stage, but she is facing a fierce competition as many others are also an expert in her's thing. Jayna is needed to give an exemplary performance to survive.
8. Linkin' Bridge – Tough Guys Surprise the Crowd with Their Acapella Skills during the launch episode itself. They are great in themselves and a tight slap to those who believe that A cappella no longer exists. They are a fierce competitor but didn't have much unaccustomed to show on the stage. The recent episodes had governed that Linkin' Bridge could be in trouble today.
7. Kadie Lynn Roberson: 12-year-old singing legend had got a charm with her wildcard entry in the number of shows. She got an interesting, catchy tune which can mesmerize anyone if the song is chosen wisely. Kadie is most probably the only talent today's night who can make history by reaching to the finale with positive votes floating from every corner.
6. Safir Dossi: The recent times were hard for her. Bad performances over the real ones had almost taken her to the deep well of unconsciousness. No matter she had impressed everyone in some episodes, it's important to keep the charm going. After the bow-and-arrow stunt, her primary challenge comes at coming up with an equally impressive and new stunt.
5. Viktor Kee: When it comes to juggling, this season of America's Got Talent hadn't seen many experts, but Viktor comes with his incredible performance collecting plenty of votes from judges and the audience. It's important for him to stay in the next round for the sake of diversity.
4. Steven Brundage: Steven has an eternal quality of making everything works like a charm with quirky magic tricks. He is one of a fascinating contestants in this season of 'America's Got Talent'. His tricks of mining out the maximum from small things had increased his fan following.
3. Brian Justin Crum: Male singers in AGT Finale episode will be the greatest thing we can see. Being the only male vocalist in the show, he deserves a chance to beat the odds during the finale episode. Currently, Brain stays as an ideal figure of doing one of the best performances in the show.
2. Clairvoyants: In short they are the most professional candidate on the stage who perfectly knows to entertain his guests. In a nutshell, we should expect the best from them. Their ticket to the finale episode is almost confirmed as they are the only ones who are ready to suspend themselves to face open competition in the tonight's show.
1. Calysta Bevier: The most active candidate in the entire show. After Simon Cowell's golden buzzer act she got flooded by positive reviews and tremendous social media support, there is no meaning that judges will not consider her in the Finale episode. Most probably, there is no good reason for which she could be blocked from heading America's Got Talent Finale.
https://www.youtube.com/watch?v=9msiUy0JN64
Stay tuned for more news on America's Got Talent.