As per the reports provided by several tech news websites, the first physical look of the all-new Apple's next generation iPad Pro 2019 has been leaked. The image is a final mock-up of the upcoming tablet. As seen in the picture, the device will arrive with a triple rear camera setup as seen in iPhone 11 Pro.
The latest leak has somewhat confirmed the Chinese rumors that spread online last August about the upcoming version of the Apple tablet. The model shown in the image is not production ready, but it's just a final mockup of the next gen Apple iPad. And, it comes from Sony Dickinson. You can check the camera setup enclosed in a square.
The camera set-up is a little different in case of iPad compared to iPhone 11 Pro. The smartphone sports the third lens on the side and placed halfway between the other two cameras. However, in case of iPad Pro 2019, a flash is placed as a part of the four points of interest.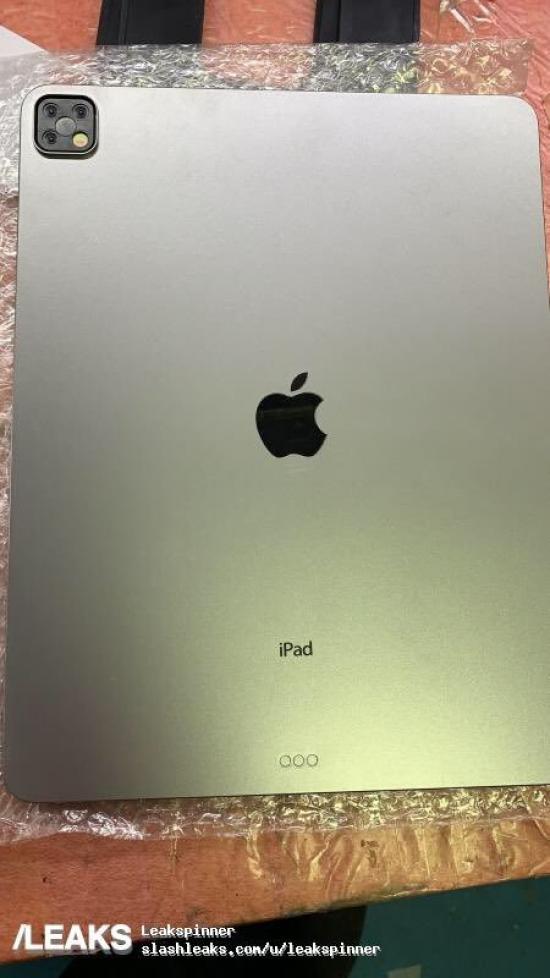 You should note that this is just a mockup and elements in the actual design could still change, though this is a genuine leak. Interesting thing about this leak is that the camera bump lacks the glass elements that cover the whole surface of the bump, the camera lenses, and the flash.
However, the lack of the glass and the positioning of the lenses throw doubt as if the latest leak is an actual Apple mockup. Whatever the case maybe, you should take it with a pinch of salt. It can stand true as well. However, this information has been received from a credible source when it comes to last iPad hardware.
If you look deeper in the leaked next-gen tablet from Apple, you could find more details. A relatively bareback is shown aside from the customary Apple logo and the iPad branding. The smart connector can also be seen into the base.
In order to release this tablet, the Cupertino-based tech giant will hold one more launch event this year. Reportedly, it will be held in October 2019. It will also mark the anniversary of the time Apple launched its current iPad Pro line. Recently, it had launched the 10.20-inch gen iPads.
It is the first model to feature the Smart Connector, a bigger Retina display, and packs support for Apple Pencil, and fill-size Smart Keyboard. It seems that Apple wants to keep its iPads in line with its iPhone siblings in terms of cameras too.