Hey, fans! We have a good and a bad news regarding your favorite superhero show Arrow. It has been renewed for season 8, but this is going to be its last installment. Arrow will be the first show of Arrow-verse to end. Let's head up what we know about it so far. (Check: The Big Bang Theory Season 13 Release Date.)
Season 7 of Arrow had been rough for Oliver, Felicity, John, and the rest of the team members. However, the crime-fighting team, may not be all, will be back for the eighth season, later this year. The CW has confirmed the news at this winter's Television Critics Association Press Tour.
Arrow Season 8 Release Date: When will it premiere?
UPDATE: It's going to start airing on October 15, 2019.
Based on its history, the season 8 of Arrow is expected to air in Fall 2019. Usually, it starts airing by mid-October every year. So, we are expecting the same schedule as it has been with. We will update here in case if anything changes, though there are negligible chances.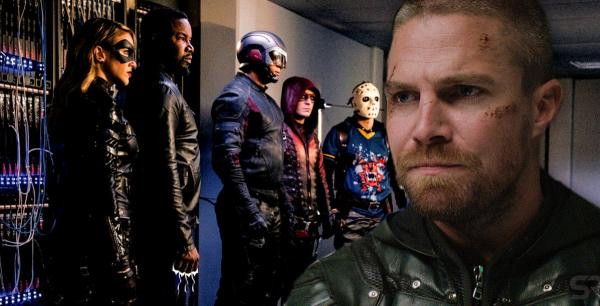 Arrow Season 8 Story: what's the plot?
As of now, we don't know what exactly is going to happen in Arrow's upcoming season. At the very least, we are sure of is that we would get to see the aftershocks of this year's Crisis on Infinite Earths crossover event. It is going to shake the whole Arrow-verse to its core.
Life is going to change for Oliver. If you have been following the shows or comics, then you must know that such sorts of crossover events are prone to claim lives. It is entirely possible that we may lose Oliver aka Arrow in one such event. As it is going to be the show's last season, we have reasons to believe it.
Also, we saw Oliver's grave in the s7's finale episode with the death date in 2019. It looks like Monitor is going to play an important role in the upcoming installment.
Arrow Season 8 Cast: who will be returning?
It is being reported that Emily Bett Rickards aka Felicity Smoak won't return for the next installment. And for everyone else, and new additions, we guess, we will have to wait and watch until it airs.
Arrow Season 8 Episodes
It will be much shorter in length as it will be having a total of 10 episodes instead of the usual 22 or 23 episodes. Our money is on being it as an extended Arrowverse crossover event or more specifically the 'crisis on infinite earths'. As per the rumors, Oliver will die a hero's death during the event.
The Monitor also said the same thing at the last of the season 7 finale. The story will tie up the loose ends, and concluding the story of the first Green Arrow.
Arrow airs Monday nights on The CW in the US, and Sky One in the UK.