Attack on Titan Season 2 Release Date, Spoilers, Trailer, Rumors, News, Updates: After the limitless success of first installment of "Attack on Titan," 2nd season is almost out after a very long interval. There was a long lapse of about three to four years in the production process. But the wait is now over.
The season 2 is set to be released on April 1. The new director Masashi Koizuka confirmed that Season 2 of the series AoT is going to be bigger for the fans of this series than the previous one. As shared by Koizuka, the new highlighter of the anime series' second segment is that it would have new Titans and shape-shifters.
Attack on Titan Season 2 Release Date, Spoilers, Trailer, Rumors, News, Updates
Krista and Ymir will be the main roles and "they will be in the eye of the storm" as told by Koizuka. The new trailer also features Krista on her horse and flowing hair that promises her mature role in the upcoming installment.
Updates
He also said that Krista and Ymir will not only be the main roles but other members of the corps will outshine in the new installment of the manga series. He promises that the things in this season will be more exciting and enjoyable.
Check: Rick and Morty Season 3 Updates.
Masashi Koizuka also shared that in this lap of 3-4 years, the script and other details of this forthcoming segment were being developed and the staff gleemed their skills resulting in experiencing growth in the ability to express themselves.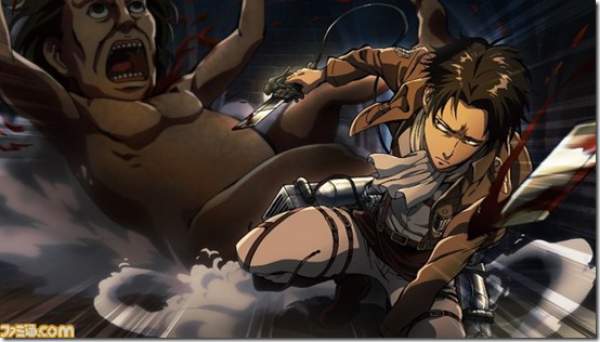 Another new highlighter for this upcoming season is that it will feature Eren Jaeger, who vowed to finish Titan species. He would acquire some new powers that will allow him to battle for freedom of humanity from monsters and the battle would continue when more Titans come near Wall Rose.
Therefore the story revolves around the battle between Eren and Titan and this would bring a new spark in the forthcoming season.
The synopsis of AoT S2 is as follows:
"Eren Jaeger swore to wipe out every lastTitan, but in a battle for his life he wound up becoming the thing he hates most. With his new powers, he fights for humanity's freedom facing the monsters that threaten his home. After a bittersweet victory against the FemaleTitan, Eren finds no time to rest—a horde of Titans is approaching Wall Rose and the battle for humanity continues!"
New Titans & Characters
The Beast Titan
Small-sharp toothed Titan
Mindless Beast
AoT2 premieres in April 2017.
Trailer
https://www.youtube.com/watch?v=VMVol1nTbDs
Since the release date is coming near, more and more spoilers would be there for the "Attack on Titan" upcoming season. Stay tuned to TheTribuneVoice.com for more details.