Badrinath Ki Dulhania Movie Review and Rating: Badrinath Ki Dulhania opens up in theatres today continuing the legacy of Humpty Sharma Ki Dulhania. The projection of opening scenes was made considering the different aspects of the middle class Indian family.
Badrinath Ki Dulhania Review
Alia aka Vaidehi Trivedi's family is not conservative, but the bride is probably the craziest girl in the entire region. While the groom Varun Dhawan can be seen as Badrinath Bansal, his family loves dowry but fears to ask for it publicly.
The film has a strong taste of small jokes throughout the run time. The accent of Varun in the movie is quick love. Alia Bhatt is cute as always, but she performed severe scenes much better than funny ones. The way she rejects the proposal of Badri, again and again, will make you laugh.
Past times has governed amazing chemistry between Alia Bhatt and Varun Dhawan in many movies released earlier. This film does not conceal the fact that it is paying an homage to greatest Bollywood romantic film. The dearth of creativity in the movie is quite apparent in the get to go.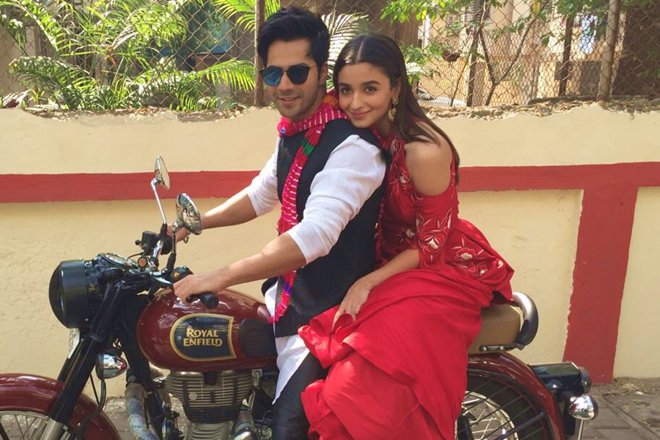 Badri first met Vaidehi during a family marriage. He is wealthy and smart, girls fall for him, but Vaidehi wasn't an easy go. Immense taste of comedic punches can see while the proposal was rejected by to be the bride. Dhawan was dropped to his knees to impress Vaidehi. This part of the film could be referred comical but not romantic in any sense.
Vaidehi is a bookworm aware of the latest things while Badri is a guy who had probably never touched any book.
The first part of Badrinath Ki Dulhania is all about the efforts of the male character making efforts to woo the girl. The girl doesn't want to get into a relationship having career goals. Being optimistic about her future she intends to be an air hostess one day. Charming and gorgeous Badri is in contrast to her. He has gone mad in love. First half will be entertaining for everyone as the fickle depicts different comical and romantic scenes which shall keep you engaged.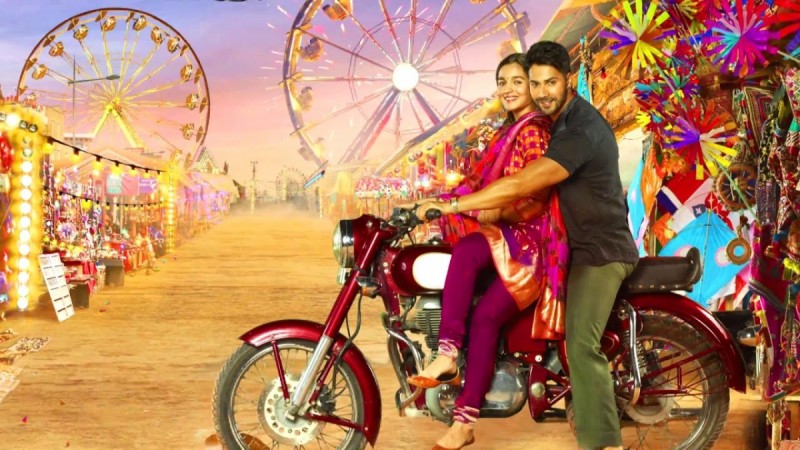 If you have watched Dum Maaro Dum (2011), you can easily relate the storyline as an air-hostess professional. Continuing to show the career for becoming an air-hostess with unpredictable difficulties. You will know how ambition to become an air-hostess turned her life into a situation where things went much complicated then one can ever think off.
Girls should keep themselves ready before going for the movie as cuteness of Varun could be the best thing one can see in an entire movie. You can quickly fall in love with the ways Badri tries to convince his life partner.
The only thing which makes it a better movie than other romantic films is the way it gives importance to small things Indian couples do. Little details perfectly captured, when the duo touch hands for the first time, when they kiss for the first time and when they hug for the first time.
Shashank Khaitan directed the first part of the film as well. He was quite aware of the things during Humpty Sharma Ki Dulhania, but ignorance was seen this time as a Bollywood movie in the 21st century thinks of making rude jokes on homosexuals. Quite ironical this film was produced by Karan Johar.
If you love to watch movies with a lot of Indian Stuff, this could be a perfect choice. Various type of colours from around the country can be seen in one movie.
The plot of Badrinath Ki Dulhania can be clearly seen clichéd from other Bollywood films. The cinematography wasn't quite impressive. However, some scenes got excellent views. Overall if you love Karan Johar films or loved the first part of the movie, Badrinath Ki Dulhania is a must watch for you this weekend.
Badrinath Ki Dulhania Rating: 5/10 stars