It's a good news for the Batwoman fans. The Arrowverse is officially expanding as The CW has ordered a new series on May 6, 2019. It got confirmed in May 2018 that Kate Kane aka Bat-woman will be a part of the Arrow-verse. Ruby Rose was cast in August 2018 to play the titular vigilante. (Check: The Flash Season 6.)
At that time, the Twitteratis threw mostly toxic criticism about the acting capabilities of Rose. It caused Rose to quit Twitter. However, when the first of Batwoman was revealed in the Arrowverse's 'Elseworlds' crossover event in December 2018, the faith was restored that she was the right person to portray Batwoman that honored the comics.
A teaser was also dropped on the same day when the Batwoman series was ordered. So, let's check what's public and what are the rumors and spoilers so far. Besides that, we also have some other details that you may want to know. So, let's scroll down and check it out quickly.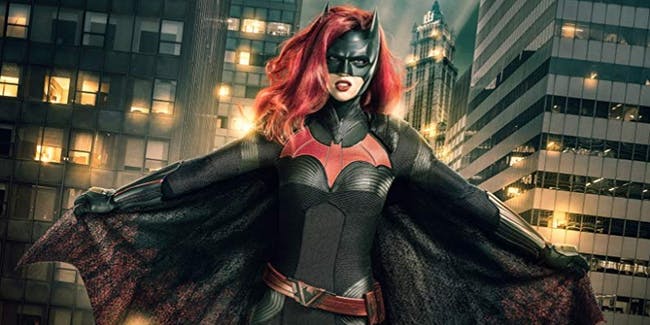 Who is Batwoman?
Diving deep into the history, we could see the character was first introduced in DC Comics' 2006 limited series 52. Since then, she has been a part of the DCU. It is well-known that Kate is from a wealthy-family. Her family members include her father (military colonel Jake Kane), mother Gabrielle, and twin sister Beth. By religion, she is Jewish and by sexuality, she is an out-lesbian, the first openly gay character in DC history.
Like Bruce Wayne, Kate is a socialite by day and vigilante by night. Her mother and sister, along with their bodyguard, was murdered when the family goes out for a special birthday celebrations for the twins. The lose of her mother and sister haunts her throughout her growing years.
She eventually gets admitted to the military academy. Even when Kate thrives, she was expelled under the regressive 'Don't Ask, Don't Tell' policy when her relationship with Sophie Moore, a fellow cadet, was discovered. Batman saved and gave her front row seats to the vigilante shows.
Then, Kate decided to take up the mantle. Just like Bruce, she doesn't have any supernatural powers. Its her special skills and abilities that makes her a formidable fighter. Her skills includes, but are not limited to, archery; espionage; demolition knowledge; extensive weapons training; hand-to-hand combat proficiency, including Judo and Jiu-Jitsu; tracking skills; and expert medical knowledge.
When Will Batwoman Season 1 Be Released?
The series is scheduled to premiere in 2019. However, we still don't know the exact date. Also, there is no official confirmation on the number of episodes in the first season. If it was to follow the steps of other DC TV shows, then it would at least 20 episodes for this year.
Who Is in the Batwoman Cast? Characters?
Model and actor Ruby Rose will play Kate Kane aka Batwoman.
Dougray Scott as Kate's father, former colonel Jacob Kane, who now runs a private security firm The Crows.
Nicole Kang as Kate's step sister Mary Hamilton.
Elizabeth Anweis as Catherine Hamilton-Kane, Kate's step-mother
Rachel Skarsten as Alice, the Joker-esque leader of the Wonderland Gang
Camrus Johnson as Lucius Fox's son, Luke.
Meagan Tandy as military academy graduate Sophie Moore, one of Kate's first love interests in the comics. She would probably play a romantic interest for Kate on the show.
Is There a Trailer for Batwoman season 1?
UPDATE: The first official full trailer dropped off on May 16. You can watch it here.
The first official promo video was released on May 6 this year. If you haven't watch it, you can watch it here. In the teaser, we can see the famous Bat signal on a building in the Gotham city, Batwoman walking a rooftop and looking over the city.
The clip is around 17 seconds long, but without a single dialogue confirming the look and tone of the show – dark, moody, mysterious, thrilling, and all that jazz. As of now, we don't know when will the first full-length will be released.
What Is the Plot of Batwoman?
There has been no official word regarding the plot of the upcoming series. In the 'Elseworlds' 3-part crossover event that took place in December 2018, we got to know that Kate is Bruce Wayne's cousin. It happens to be a slight change compared to the comics.
The exact details are still under the wraps, but we don know that Batwoman will be set in the Gotham city itself after the Batman has gone mysteriously missing or left the city for three years now. Kate has taken his place to save the city.
The official synopsis for the show reads "In a city desperate for a savior, Kate must overcome her own demons before embracing the call to be Gotham's symbol of hope." Though she was introduced in a crossover episode, we are expecting to see some exposition as we follow Kate settling into her role as a masked vigilante.
There are reports that Kate will have some conflicts with The Crows and the Wonderland Gang's leader Alice. We would also see some familial tension with Kate's step-mother, Catherine, and step-sister, Mary. Kate may see them as the replacements for her own mother and sister.
Will Batwoman Feature Arrowverse Crossovers?
Kate has already appeared in one of the 3-part event. That episode acted as her introduction as Kate and her Batwoman persona. We got to see some of her skills as the vigilante in the process. We can expect to see more of Bruce's and Batman's references in the coming season.
We don't have any info about the future crossovers between Batwoman and the other DC tv shows. Still, we can't completely rule out a crossover because an annual crossover event between all the DCTV shows takes place.
Where Can I Watch Batwoman season 1?
The fans will be able to watch Batwoman on The CW tv channel, website, and the app. For it, you need to have the cable tv subscription. Also, there is a slight chance that the first season of Batwoman could be dropped on the Netflix after its filming wraps.