The winner of Bigg boss 12 will be declared today in the grande finale night. 30th December 2018 will reveal the champion's name of this year big boss season. One of the four finalists – Sreesanth, Dipika Kakar, Deepak Thakur, or Romil Choudhary will lift the BB12 trophy, besides winning the Rs 50 lakh cash prize.
Bigg Boss has been the most controversial reality tv show of all times in the Indian television history. Another installment of BB has come to an end. Millions of fans, throughout India and other nations, would be watching today's episode. They would be eagerly waiting for the host, Bollywood superstar, Salman Khan to reveal the winner's name.
This season's Bigg Boss has performed disappointingly as far as TRP is concerned. As per the reports and as TRP confirms, the contestants comprising of commoners and celebrities couldn't sustain the viewers' interest for long. TV actress Shilpa Shinde won the Bigg Boss season 11. She was also seen on this installment as a special guest and mentor.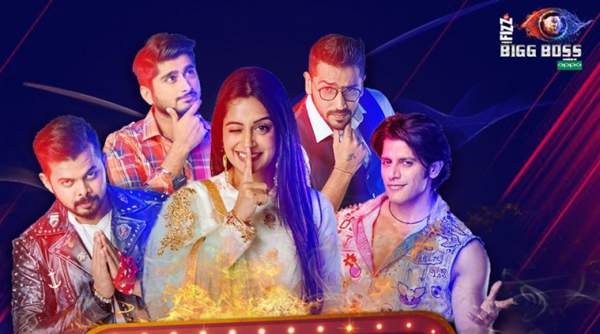 Bigg Boss 12 started in September 2018. As usual, Salman hosted this year's show as he has been doing for couple of seasons. This was the first time when the contestants were hosted in pairs in the BB house. There were also a few wild card entries such as Surbhi Rana, Rohit Suchanti, and Megha Dhade. Their entry created havoc in the house. However, none of them were able to reach the finale.
As told by Salman, BB12 finale got 1 crore votes. Maybe it was for fun, but the host told that the former cricketer threatened to leave the house for a total of 299 times. Whatever the number may have been, but he had threatened too many times. Dipika cried on the 4th day of the show. Deepak looked shy as Salman told her crush on Somi Khan.
As a part of their performances, Sreesanth, Deepak Thakur, Karanvir Bohra, and Romil Choudhary dance on the song "Khalibali" from the movie Padmaavat. Then, comedian Bharti Singh appeared on the show and mocked finalists and then left the house. It was quite an interesting session. Salman gave them two options either to leave with briefcase's money or wait and fight for the winner's trophy.
First of all, Karanvir Vohar was evicted. Karan rooted for Deepak. Deepak and Somi performed on Bollywood songs like Milegi Milegi from Stree. Salman and Bharti danced on Salman's hit songs like "Jalwa", "Selfie lele re", "Jumme Ki Raat" and others. Then, filmmaker Rohit Shetty evicted Romil. Khatron Ke Khiladi 9 contestants Aditya Narayan, Jasmine and others performed with the remaining finalists.
After that, KKK9 participants performed a stunt on the stage. Salman Khan promotes upcoming shows on Colors, Rising Star and Gath Bandhan. Dibang praised Salman for his hosting skills and asked him to have a co-anchor in the next season of the show. Then, he entered into Sultani Akhada to promote one more upcoming show of Colors – Kesari Nandan.
Dipika and Sreesanth performed on the stage with Salman. Then, Bigg Boss teased Sreesanth. Salman announced the winner of Bigg Boss 12. And the winner is Dipika Kakkar.