Has Black Mirror been renewed for a season 6? Well, we don't know yet, and there has been no official word about it yet. It's probably because the BM season 5 just released on Netflix on June 5, 2019. So, the fans who have already watched it are wondering if it would have another installment. (Check: Station 19 Season 3.)
Until anything becomes official, here's what we know about the future season of Black Mirror series like release date, cast, trailer, spoilers, etc. The cult-hit first premiered in 2011. The fifth installment of the Netflix series was created by Charlie Brooker and Annabel Jones.
Will there be a series 6 of Black Mirror?
After much anticipation, the 5th installment of Black Mirror was released. This science fiction show is actually an anthology series. Though there was no cliffhanger that teased a season 6, fans are still hoping for another installment. However, Netflix hasn't said anything about it yet.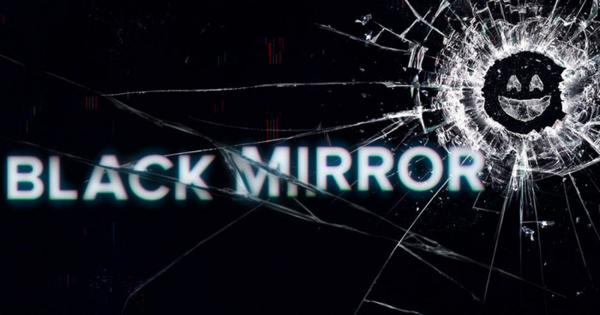 Going by its popularity, Black Mirror is ought to be renewed. The show's future is certainly in the minds of Brooker and Jones. They told the New Statesman that it would be good to see it coming back soon. Jones said that it would be nice to do more as there are certainly more ideas.
But, neither of the two confirmed if it would happen or not. Brooker also talked about branching it into more spin-offs and films. According to him, Black Mirror is a flavor and a tone. Recently, Netflix announced one short spin-off of the show titled Stories From Our Future which releases on June 10, 2019.
Brooker didn't create them. Instead, Rudy Mancuso has directed and written them. The small spin-off series is made to market the idea and boost the shows awareness in Latin America. It may not even release in the UK, and the mini-shows are just planned to be released on the Netflix America Latina YouTube channel.
Black Mirror Season 6 Release Date: When Will It Premiere On Netflix?
Netflix hasn't officially announced anything yet. So, we are kinda unsure of when should we be expecting it to come. Charlie Brooker hasn't followed a release pattern. The fifth season was delayed owing to Brooker's commitment to the interactive Netflix film – Black Mirror: Bandersnatch that premiere in December 2018.
As soon as more details arrive, we will update this page. The fifth installment featured Miley Cyrus, Anthony Mackie, and Andrew Scott who dealt with the darkness of modern technology. So, we may expect more bigger stars to be part of the future seasons.
Black Mirror Season 6 Trailer: Is there any promo?
No, it hasn't been released yet. But, until it releases, you can always enjoy season 5 of Black Mirror.
…..OLD ARTICLE BELOW UNTIL LATEST UPDATES COME IN…..
Black Mirror Season 5 Plot: What's Going To Happen?
According to Brooker, the installment five will be based on a mix of Black Mirror's trademark nihilistic tone and some lighter episodes. They will contain all different tones, so doing BM S5 will be similar to doing Bandersnatch in that way, according to co-showrunner Jones.
The earlier suggestions included doing new episodes overtly political in tone. The showrunners wanted to do it in a dystopian present. They didn't write an episode about Brexit, intentionally, as they wanted to see how things go turnaround. So, they had to wait in a way.
Some fans made calls asking Black Mirror to return to previous stories with the new episodes. Most of the sought after episode was San Junipero. However, Brooker has given a caution notice before expecting any sequels.
They said that they won't return to San Junipero, at least not in its current form – unless they have a very good reason for revisiting those characters. They weren't sure if they would to like to do that as an episode. It may happen as a graphic novel in future or sort of commemorative biscuit.
So, it looks like Black Mirror's creators are keenly dropping subtle references and Easter eggs that link previous episodes together. It's not clear if it's building to some huge revelation, but you should keep your eyes open for similar tricks when 5th season releases.
Black Mirror Season 5 Cast: Who's returning & new characters?
The names of the stars of upcoming installment is a closely guarded secret. But, we know a few names, starting with Miley Cyrus. There have been strong rumors that the singer/actress would be a part of new episodes. Even, she herself confirmed the rumors in an interview.
All of a sudden, she backtracked, but later said mysteriously that she is actually excited for everyone to watch the project. As per the reports, Avengers: Infinity War star Anthony Mackie and Aquaman's Yahya Abdul-Mateen II have been reportedly cast in it. Mackie is known for playing Falcon in Marvel movies.
He will also be seen doing a lead role of Takeshi Kovacs in Altered Carbon season 2. Abdul who was last seen as Black Manta in Aquaman is having discussions for the lead role in Jordan Peele's Candyman sequel. He will also be seen in HBO's Watchmen.
Will there be any more Black Mirror choose your own adventure episodes?
After doing one interactive episode, the showrunners have plenty of ideas to work upon 'choose your own adventure TV.' But, you shouldn't be expecting it anytime soon. Brooker said that they could be doing a true-crime documentary – sort of investigating leads and eventually killing someone.
There can be a lot of scenarios to make up the story. They could also be thinking of an action thing. There are a lot of different genres that they could be looking forward to apply in the next iteration.
The plot of Bandersnatch has been closely aligned to the format. But, issues can arise while making interactive TV that everyone would wish to take the format on would have to deal with.
The roles define their characters. On one hand, Bandersnatch allows fans to sit back and watch it as a sort of drama. On the other hand, being an interactive series, you need your remote control close by, so that you can't ever forget that you are there.
While watch a TV show or a film, the viewers are caught up in it most of the times, but you are being reminded every so often in Black Mirror, and you had to be, as said by Brooker.