In chapter 43 of Boruto manga, we may get to see the weakness of Boro. It seems that Kawaki has found it, and it may become the key to defeating him. But, it won't be going to be so easy even for Sarada as she would have to use a technique that she isn't a master of yet. That trick would be very familiar to the fans of original Naruto series. (Check: Mindhunter Season 3.)
Boruto Chapter 42 Recap
The last segment of the manga arrived after waiting for about a month. You can read it on MangaPlus. If you haven't read it, then Boro proved to be a tough competitor to be beaten down. He ruthlessly and cunningly exploited, with hesitation, any weaknesses of his opponent he found during the fight.
For example, Boro was aware of the fact that Team 7 is immune to his virus as they already disregarded it. But, he even used this fact to inflict damage on Kawaki as he laced his virus with gun powder. Eventually, it exploded.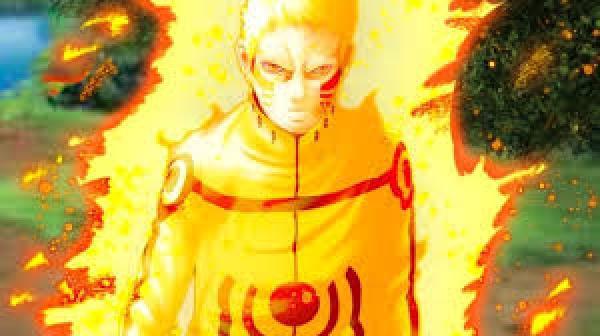 What's more concerning real problem for Team 7 is the insane regeneration ability of Boro. Whenever the team was able to damage his body parts, his injured parts got healed in no time. They also knew that as soon as their chakra's stock finishes, they will lose right at that moment.
The credit for defeating Boro goes to Kawaki who thought of something out of the box. Being a former member of Kara, Kawaki knew that the body of Boro was scientifically modified by genius Amado. The modification provided him his regenerative skill. So, they planned something to neutralize his regenerative ability.
Kawaki explained that such ability comes from a scientific ninja tool which must be bigger enough to do its job. So, he thought that it must be some form of a core hidden within his opponent's body. It should be similar to the size of a heart which would be powering him.
So, then, it was left up to Sarada to find out the core's location. She used her Sharingan and got to know that it was located in his right flank. As soon as she got to know it, she decided to destroy the core herself. She decided to do so as Boro could have become more guarded if she went to tell Kawaki and others about it.
It was tough for Sarada to penetrate his body as she lacked that particular skill. At the same time, she had to move so fast that he won't get any time to weave signs and change the location of core.
Soon, Sarada realized that she has one technique to accomplish both the goals. It turned out to be Chidori which her father, Sasuke, practiced in his younger days. He had used and tested it against his rival Naruto.
However, Sakura didn't have battle-tested it, so she was left with no other choice at the moment. In the end of chapter, Sakura unleashed Chidori on the left flank of Boro where the core was supposed to be hidden.
Boruto Chapter 43 Release Date & Speculations
We have been seeing new Team 7 fighting against Boro for a few chapter now. It won't be surprising if the battle ends up in Boruto 43. It is highly plausible that Sarada's guess turns out to be true. Also, her Chidori would hit Boro's core. But, it would be too soon to end and destroy the Kara member, Boro with just one hit.
As admitted by Sarada herself, she hasn't mastered the technique yet. It is completely possible that she still lacks finesse, and it might not be as devastating as it would have been if unleashed by Sasuke or Kakashi. But, it will surely do some damage or hinder the healing ability of Boro to a great extent.
In the upcoming Boruto #43, we are going to see the amazing teamwork of Team 7 in bringing Boro down. With this victory, Naruto will be successfully rescued. It will release on February 20, 2020.