Is season 4 of Designated Survivor coming back? The series was brought by AMC, initially, but was canceled in May 2018. Then, Netflix came in and took it in its hands. The season 3 of the show premiered on the streaming site on June 7, 2019. Can we expect more from the stream giant? (Check: Black Mirror Season 6.)
If a sufficient amount of people watch the DS season 3, then there's a chance that Netflix may want to renew the series for another installment. The network believed in the show and that's why it resurrected it hoping that viewership would be there. Also, the streaming giant picked it up for the audience outside of the United States.
As per a report, when the first two seasons aired on Netflix, it saw quite an increase in global viewership. It came in timely and gripping according to Bela Bajaria, Netflix VP Content. The international audience was the main reason why it picked up this show in the first place, and made it a Netflix original series for season 3.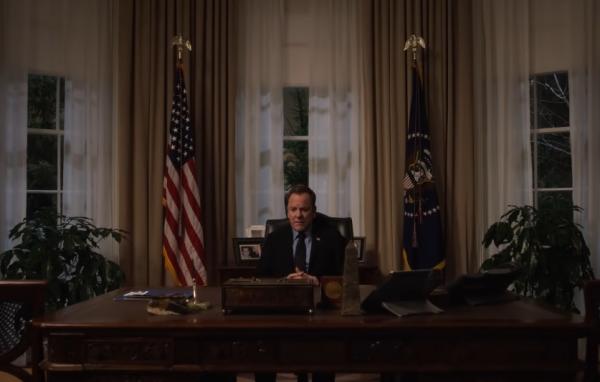 The series witnessed a continuous change in the series' showrunner. It was the fifth in-charge for the last installment. It was actually a part of the reason ABC wanted to cancel the show. Per ABC president Channing Dungey, the series had lost its direction. He said that they were less confident with the creative path forward than other shows they had.
But, it seemed like Netflix was more than just confident in bringing back the vision of Baer to life with 10 more episodes. The Deadline reported that third installment was about Tom Kirkland campaigning for president. He has to face the reality of today's political landscape including 'smear tactics, debates, campaign finance and fake news.
While summing up his interview, Baer ended it saying that the arc for Kirkman this season is: Can a man of integrity, valor and dignity swim in a muddy political stream and not get dirty? What are the tradeoffs? Can he maintain his honor?"
These 10 episodes get to the Election Day, but ends on a cliffhanger as who wins. The season of the show could pick up this timeline, the aftermath of the race, and what it means if Kirkman wins and what if he doesn't.
The first two seasons of Designated Survivor premiered in September on ABC, but the third one released in June 2019. Netflix would like to maintain it as an annual series, if it gets renewed. So, it would mean that we would be able to watch it in the summer of 2020.
So, by then, we would the fictional US in Designated Survivor with a new president.