The first film, Detective Pikachu, in the franchise has been released in the cinemas. If you watched it already and liked it, and is hoping to see one more, then you have a good luck. It's because the work for the sequel, Detective Pikachu 2, has already been started. (Check: General Hospital Spoilers.)
On January 25, 2019, Legendary Pictures had revealed that it had hired Oren Uziel to write the script for a Detective Pikachu sequel. The recent works of Uziel includes the Sonic the Hedgehog movie and Men in Black: International. It appears as if they are absolute confident of its success.
But, we must also consider the case of Fox's Fantastic Four. Fox had scheduled a sequel to it, but we all know how that turned out. So, anything can happen in the world of movies. But, let's be positive and hope that it would come in the future. Here, we are with everything we know so far about the DP2.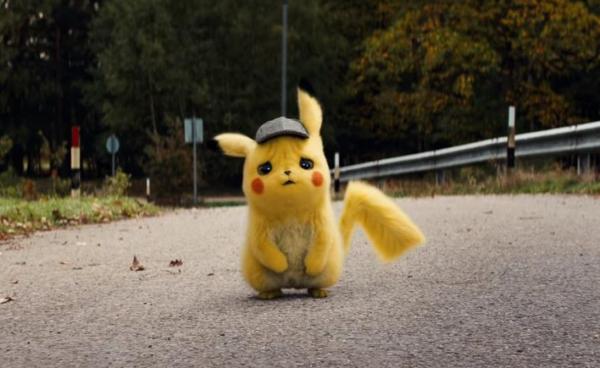 Detective Pikachu 2 release date: When would it premiere?
The first title released on May 10. Its production work took place between January and May 2018. So, based on the similar timescale, we could not expect it to arrive in cinemas until late 2020. This is the case, if the filming starts this year. On a different note, Warner Bros does has a slot for 'Untitled WB Event Film' on December 25, 2020.
Giving the team sufficient time to complete the sequel to Detective Pikachu film, we should probably be looking at 2021 at the earliest. Also, Warner Bros has a release slot free, as of now, on February 2, 2021.
Detective Pikachu 2 cast & characters: Who's returning?
We can hope Justice Smith to return as Tim Goodman. He will voice Detective Pikachu as well as play Tim's father Harry Goodman. Ryan Reynolds is also expected to come back.
By the end of the first movie, we got to know the reason why could Tim hear Detective Pikachu. The reason turned out to be that Mewtwo had transferred Harry's consciousness into the Pokemon in order to save him.
After eliminating the danger, Mewtwo restored Harry to his human form. Then, Pikachu returned to his adoorable 'Pika, pika' dialogue.
Other cast members who could return includes Kathryn Newton as Lucy Stevens, a journalist, and Ken Watanabe as Harry Goodman's friend Detective Yoshida.
Detective Pikachu 2 plot: What could happen?
As of writing this, it is very difficult to point or know how would it start or what would happen in the sequel film. But, we are of the opinion that it would be very different from the first one in the franchise.
As Harry has been restored to his human form, we could see Tim and Harry both solving crimes together as a team. At the same, Pikachu and other Pokemons may remain voiceless. But, then it would not have fun involving Pikachu as the first film involving pokemon was such a joy.
It could also be a spin-off in the wider world of Ryme City. There are many options to opt from. So, it's pretty much clear we just don't know much about it at this point.
Detective Pikachu 2 trailer: Any promo video?
There has been no official promo video for the sequel. Likewise, there was no post-credit scene on the first movie which could have teased the sequel. So, it's also clear that we will have to wait for as long as Warner Bros decide not to release it.