DC Universe' new outcast superhero show Doom Patrol has released the promo video and synopsis for the next week's episode (#2). The series got positive reviews on its premiere. The first episode introduced Cliff Steele, Larry Trainor, Rita Farr, and Crazy Jane.
The first hour of the show ended with the appearance of Mr Nobody and later, sucking up the entire town into his bizarre dimension. Niles and Jane also got sucked up into his dimension. (Check: This Is Us Season 3 Episode 14.)
As Jane and Niles went missing, Cliff aka Robotman will ask Rita and Larry for help him bring his friends back. It will appear easier said that done as Cliff discovers a mysterious donkey that may have all the answers of their predicament.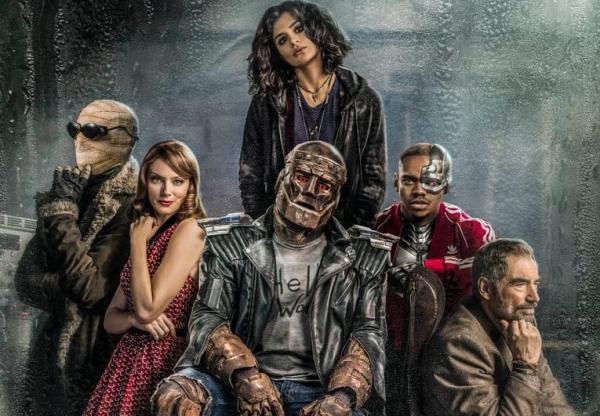 Doom Patrol stars Joivan Wade as Victor Stone/Cyborg, Brendan Fraser as Robotman, Matt Bomer as Negative Man, Timothy Dalton as Niles Caulder/The Chief, April Bowlby as Elasti-Woman, Diane Guerrero as Crazy Jane and Alan Tudyk as Mr. Nobody.
The official synopsis of the doom patrol s1e2 reads the following:
"Following Mr. Nobody's capture of Niles Caulder and the destruction of Cloverton Ohio, The Doom Patrol investigate the mysterious albino donkey and discover it is a door to another universe, one where Mr. Nobody is in control. Cyborg aka Vic Stone, a part man/part machine hero from Detroit who has his own complicated relationship with Niles Caulder, joins the search."
Basically, Doom Patrol picks up after the events of Titans. DP features the reluctant heroes in a place they had never thought of being in one. Cyborg called them with a hard to refuse mission, but with a hard to ignore warning as their lives won't be the same as before after entering the mission.
Previously, the Doom Patrol characters appeared in the fifth episode of DC's Titans. The first season will contain a total of 13 episodes written by Supernatural's Jeremy Carver. DC Universe has recently announced another live-action series Swamp Thing.
The Doom Patrol 1×2 promo video is out. You can watch it below.