Dragon Ball Super 82 Spoilers, Air Date, Promo: DBS ep82 is titled as "The Righteous Warrior Toppo Bursts In" which will be released on March 19. Todd Blankenship posted the tentative title along with the title of episode 83.
This month new turns are there, and the things will turn out savagely violent. The so-called universal survival has started this month. Goku has requested a tournament in the earlier episode that will bring each universe's strongest fighter.
Dragon Ball Super 82 Spoilers, Air Date, Promo
Episode 82 of the series "Dragon Ball Super" will also feature one of the strongest fighters from universe 11. Warrior Toppo will about to appear again as universe 11, and he is the leader of the heroic team "The Pride Troopers."
In this segment, fans will come to know about his action and his hidden unique strengths will also be seen. He is incredibly powerful and is next on the line to become the God of Destruction.
In episode 81 of "Dragon Ball Super," which aired on March 5, featured the face of Goku and Bergamo from Universe 9. He is a tricky fighter that he turns the strength of his opponent in his own favor. He is totally against Goku's team and is on the side of Universe 4. And to surprise the viewers, Omni-King will accept Bergamo's proposal. He said that if Universe 4 will win he will withdraw his plan of wiping out losers.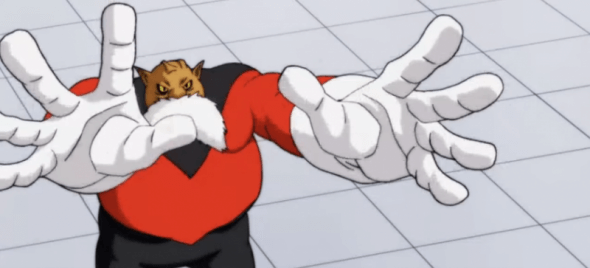 Although, spoiler to this episode has not released. For the viewers, the episode will be full of action pack as U11's fighter will play a huge role in the progression of the Universe Survival Arc's plot. He attracts the attention by his mysterious hooded figure.
Episode 83 of this series will feature many fighters like Android 17, Android 18, Krillin, Tien and more and more of martial art tournaments. This is why episode 83 is the most awaited episode of "Dragon Ball Super". EP82 will air on March 19, 2017, on Crunchyball.
https://www.youtube.com/watch?v=En0JUJC5_jg
Stay tuned to The Tribune Voice for latest Manga series' news and updates on Entertainment world. Share it on social networking sites to let other fans also know about the newest happenings in the niche. Do subscribe for latest developments in the DBS manga.