A 4.0 magnitude earthquake hit the western Uttar Pradesh's Shamli district, and another 4.6 magnitude quake in Tajikistan in central Asia on early Wednesday morning. As per the reports of the US Geological Survey, the tremors were felt at around 7:05 am in Tajikistan.
The earthquake in UP was reported from Kandhla, Shamli which is 90 kilometers from Delhi. The epicenter lies in Kandhla was 10 km deep. Soon after feeling the tremors, people took it to Twitter. Just in few minutes #Earthquake hashtag started trending on Twitter.
In February 2019 only, an earthquake in Hindu Kush region of Afghanistan happened. Following it, the tremors were felt thousands of miles away, in Delhi and various parts of north India. According to the experts, tremors from earthquake whose epicenter lies deep inside the earth usually are felt far away.
On February 12 this year, a 5.1 magnitude earthquake took place and struck the Bay of Bengal, that lies 600 km east of Chennai. It happened at 7:02 am and its tremors were felt in Chennai. It was of moderate intensity and thus, no tsunami warning was issues.
---
An earthquake was felt in several parts of the capital of India, Delhi and its nearby areas. People from different regions reported that they felt tremors on Wednesday morning. There were reports regarding the 4.6 magnitude earthquake in Kofarnihon, Tajikistan at 8 am today.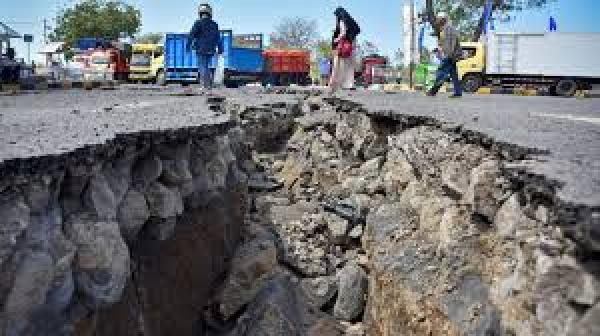 Its tremors were felt in north India. Several people residing in Delhi and nearby cities tweeted about it on the micro-blogging platform. Some of them even said that they woke up to it. More details are still coming. We will update the same soon.