Elite Season 3 has been confirmed now and many are now waiting for predictions and spoilers along with release date. Let's know what Elite Season 3 is bringing up for you. 'ELITE' is a Spanish drama thriller web television series created for Netflix. The teen series' popularity gaining pace is commendable because it's fans rose to millions very quickly since its launch on Netflix.
Even after being originally released in Spanish, not much time has passed since it's season 2 was out, the next season's release has already been confirmed which is itself an achievement to show this Netflix series' popularity. The eyes of all the viewers are already set & they are eagerly looking forward for the third season.
Also See: Demon Slayer: Kimetsu No Yaiba Chapter 190 Release Date & Spoilers – Muzan's Incredible Powers Might Be Explained
Elite Season 3 Predictions and Spoilers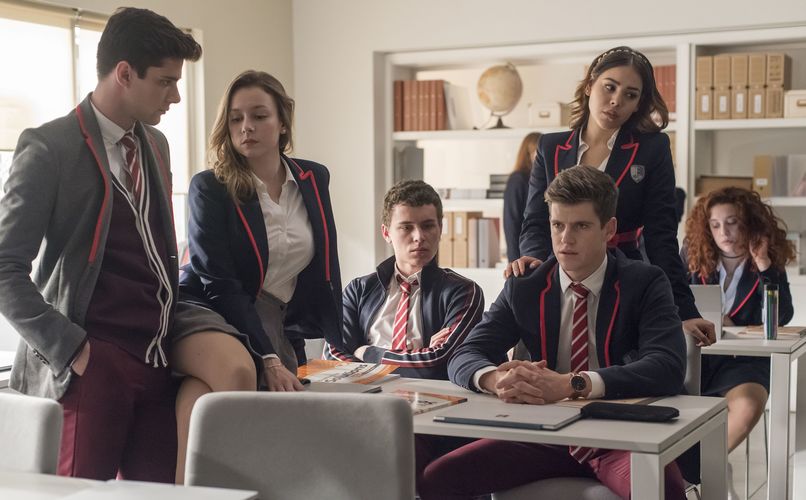 QUICK THROWBACK TO SEASON 2 FINALE EPISODE:
The last episode of season 2 left behind many questions arising still unanswered accompanied with some unfinished business.
The viewers are also equally eager for the season 3 to be out that would quench their thirst of curiosity for the upcoming events in the series.
The official synopsis of the season 2 finale episode i.e. episode 8 which was titled ' 0 hours missing.' says," It is revealed that Samuel did not disappear but was hiding in Guzmán's grandparents' house to trap Carla into confessing about Marina's murderer." In this episode we also got to see Lu and Valerio's father catching them in a clear situation.
Elite Season 3 Confirmed
It was the actor Ester Expósito who later commented about the arrival of the fresh season of the series, though, the fact about the continuation of the show after season 2 was already approved before her by the online streaming network giant Netflix.
From the beginning of the series, that character of Carla is being played by her and she is also supposed to continue her role as Carla in the upcoming episodes of the third season.
ELITE SEASON 3 NEW CHARACTERS:
After confirming the series' renewal for season 3, she also elaborated about the completion of the shooting for the third season, which also means that 'ELITE' season 3 would be out very soon. Finally, through her social media handles, she also uploaded the very first-time look of the two brand new characters added in season 3 which are Leiti Sene and Sergio Momo.
Both of these students seems to be newcomers to Las Encinas and are expected to surely result in an interesting and exciting twist to the existing plot of the series. They could decide to join the team of either the good or the bad or might even go individually on their separate paths.
ELITE SEASON 3 SPOILERS
While Polo is out and living freely, it seems that this season is likely to first focus on him because the time has come for him to pay for his sins. He was meant to be imprisoned for committing the crime of murdering Marina but his sufferings have begun for now until the last season ended.
The heat and chaos from the tension of the murder of schoolmate is likely to get more worse and severe which could also result in some shattered relations and friendships between all the students.
ELITE SEASON 3 RELEASE DATE
The third season of Netflix's 'ELITE' would probably gonna launch sometime in August 2020.