The sequel to the Fantastic Beasts, i.e., The Crimes of Grindelwald came in November 2018. Since then, there has been a quite a long time till now. There are three more movies to come in the 5-part Harry Potter sequel. The release date for the third film in the franchise is now known. (Check: Rick and Morty Season 4.)
In December 2018, JK Rowling has already confirmed that she has finished the story for the same. Before moving ahead, let's tell you that this article may contain some huge spoilers for the second flick. If you haven't seen it, then you may probably like to skip it. Else, continue, and here's everything we know so far.
Fantastic Beasts 3 Release Date: Expected in 2021
Earlier, it was scheduled to release in 2020, following a 2-year break between the films as it happened with the first and second films. The first one released in November 2016 and the second one came out in 2018. But, then nothing was confirmed.
Later on, we came to know that the production was pushed back by Warner Bros to late autumn this year. Earlier, it was to start in July 2019. Now, Dune will release in that slot. So, it doesn't mean that the third movie has been delayed as it was never officially confirmed for 2020.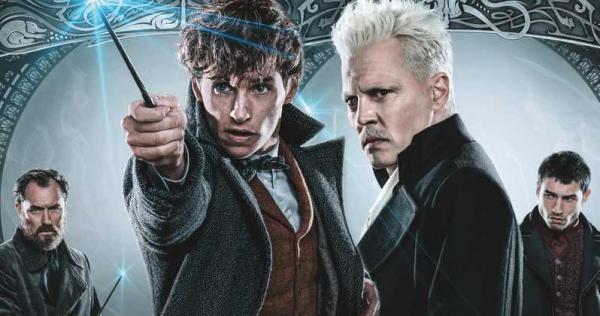 Warner Bros has now officially come to a release date for November 12, 2021. The filming for the same will start in spring 2020. Any more official details are not known yet regarding the fourth and fifth films which were expected in 2022 and 2024.
One of the actor, Dan Fogler revealed that the dates have been changed as they need more time to prepare for it. Warner Bross chief Kevin Tsujihara also insisted on making it better the previous releases.
Fantastic Beasts 3 Cast: Who Will Return?
Not everyone survived by the end of the second film. Grindelwald killed Letta Lestrange after she helped Newt and others in escaping. There have been speculations on how her sacrifice might have a greater meaning. Zoe Kravitz won't appear in the next one. That doesn't mean that there couldn't be any flashbacks.
We still don't know much of her relationship with Newt. Almost everyone else survived. We can expect the likes of Johnny Depp as Gellert Grindelwald, Eddie Redmayne as Newt Scamander, Katherine Waterston as Tina Goldstein, Dan Fogler as Jacob Kowalski, Alison Sudol as Queenie Goldstein, Ezra Miller as Credence Barebone, Callum Turner as Theseus Scamander, and Jude Law as young Albus Dumbledore.
David Yates will direct the upcoming movie and the two remaining after that. So, it will be his seventh movie in the Harry Potter world.
Fantastic Beasts 3 plot
As we know, each of the five movies will be set in different cities around the globe. In the first two films, we have already went to New York and Paris. The location for the third one is not known yet. We do, however, have a clue. It's from JK Rowling who had shared a photo of Rio de Janeiro in the 1930s.
It's an appropriate time period for the film. In her tweet, Rowling had misspelled the Brazilian city's name. She tweeted "given how many times I have written/typed it in the last few months". It's a tweet from the time when she was working on the said script.
Also, in 2016, she posted/wrote 'five' in five different languages. One of them was 'cinco' which could be either in Spanish or Portuguese and possibly means the official language of Brazil.
The backdrop of 1930s would mean a considerable time jump. The first Fantastic Bests film took place in 1926, and then Crimes of Grindelwald followed shortly afterwards it. The fifth movie is rumored to be wrapping in 1945 with Dumbledore defeating Grindelwald once and for all.
By the end of previous film, Credence and Queenie had sided with Grindelwald. Newt has committed to fighting against the dark wizard with his brother Theseus.
Dumbledore wants to break the blood pact that prevents his from confronting Grindelwald directly. While, his former friend plans to use Credence, Dumbledore's alleged long-lost brother and his incredible powers to kill Hogwarts' future headmaster.
These things will be picked up in the sequel for sure. Alison Sudol is defending Queenie's move to the dark side. She believes that Jacob and Newt betrayed Queenie.
We don't know anything about the title yet.
Fantastic Beasts 3 trailer
Production hasn't even started, and it won't be up until spring 2020. So, we have quite a long time to wait for the threequel. We should probably be looking at late 2020 for some kind of promo / first look.