In the Game of Thrones season 8 episode 6 (GoT S8E6), the final episode of the last installment, we are going to witness the ultimate battle for the Iron Throne. As predicted, we got to see a lot of 'Dracarys' in the penultimate (episode 5) of the HBO's fantasy show. (Check: Game of Throne streaming.)
The Dragon Queen, Daenerys Targaryen seemed to have swayed from her good nature. The last episode of the series has left a lot to make good on. As usual, HBO is not ready to show or give hints on what to expect from the upcoming episodes based on their trailers. The GoT 8×6 promo is out, but we couldn't figure what would happen.
It's because HBO is not ready to readily give away anything. The released teaser is a 15-second long video. The finale episode's promo is the shortest of all, thus revealing close to nothing about the upcoming fate of left-over characters, and the Seven Kingdoms. It may turn out to be nothing, but we can predict something on our own.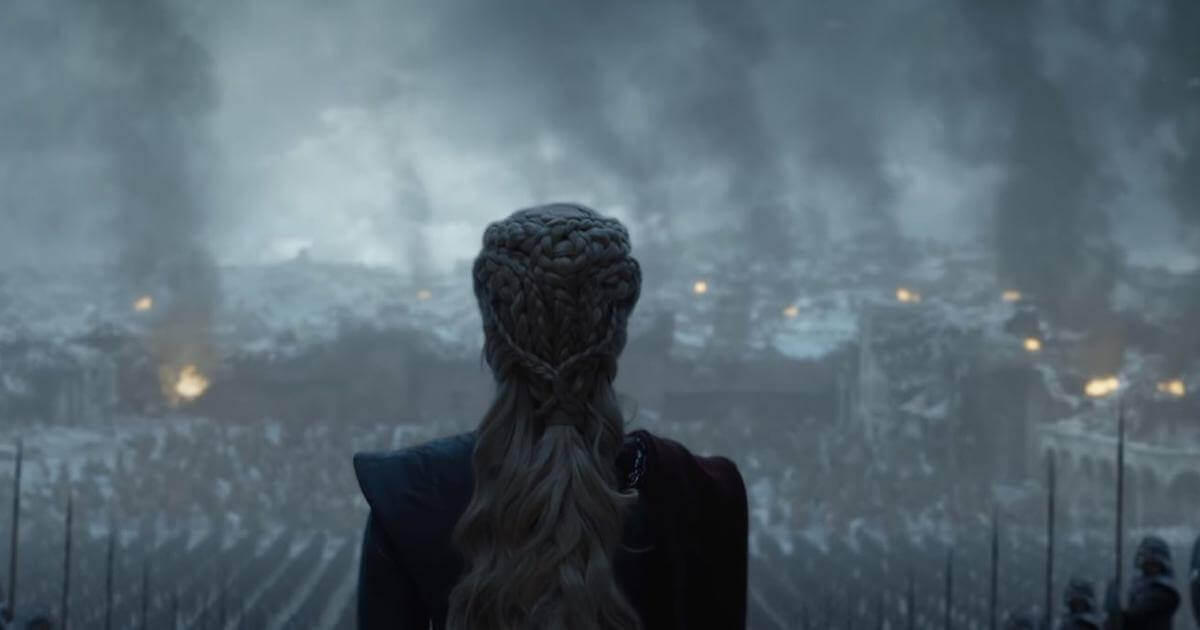 Based on the early impressions, it looks like Daenerys has become the Queen of the Seven Kingdoms. We would get to see her sitting on the Iron Throne in the finale. But, she may not be sitting there for long.
One thing is clear, based on the trailer, both Tyrion and Arya appeared to be huge shock seeing the wreckage of King's Landing caused by the rage of the Danny. They are not the only ones feeling this way. Alongside Jon Snow, it's possible that Ser Davos will get fully positioned to side against their new Queen.
It's because she showed the exact behaviour of a Mad Targaryen monarch in episode 5. Probably, just the same as her dad – the Mad King. Also, we see some glimpses of both the Unsullied and Dothraki army positioned both outside and inside the King's Landing. However, it's not clear if the latter are cheering up or getting ready for another battle.
Even though the Night King and Cersei are gone, this simply doesn't rule out any more battle for the throne. The Game of Thrones season 8 could have ended with episode 5, but  there seems to be more, to be made out of it. Probably, the showrunners David Benioff and DB Weiss will try to pull off one more shocking hour.
It seems necessary to satisfy the gauntlet of a finale to prove once and for all that the war of Westeros has been worth eight seasons of build up.
Things are about to get very heated, both on and off the television screen.