The US medical drama, Grey's Anatomy has completed its 15 seasons in a row. It is the longest running primetime drama in ABC's history. GA season 16 hasn't officially been confirmed yet. However, star Ellen Pompeo who plays Meredith Grey has already signed a contract for another season, suggesting that there will be at least one more season.
The record-breaking season 15 has not released in Britain yet. So, if you are the UK and spoilers bothers you, you can stop reading and bookmark the page to go-through later on. If spoilers don't bother you, you can keep on reading the article because here's everything we know about Grey's Anatomy s16 so far. (Check: Paradise Hotel.)
Grey's Anatomy season 16 release date: when is the premiere?
Going through its history and release trends, we can predict that the new season of Grey's Anatomy will air when all the US shows return. We are hoping that it will come for another run in September 2019. The season 15 will begin on Sky Living in the UK later this year. So, we can expect the sequel to premiere around November 2019 in the United Kingdom.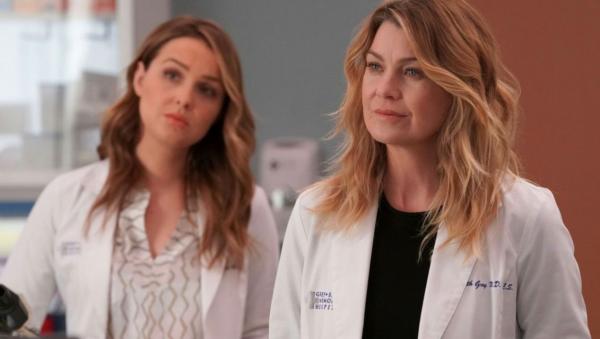 Grey's Anatomy season 16 cast and characters
Of course, there will be Ellen Pompeo continuing to play the lead character Meredith Grey. She has filmed over 350 episodes in the show so far.
We can expect the return of Justin Chambers as Alex Karev, Chandra Wilson as Miranda Bailey, James Pickens Jr as Richard Webber, Kevin McKidd as Owen Hunt, Jesse Williams as Jackson Avery, Camilla Luddington as Jo Wilson, Caterina Scorsone as Amelia Shepherd, Kelly McCreary as Maggie Pierce, and Giacomo Gianniotti as Andrew DeLuca.
The 15th installment brought back Dr Teddy Altman (Kim Raver) and Grey's father Thatcher (Jeff Perry). In the recent episodes, we saw a new orthopaedic surgeon played by Nashville's Chris Carmack. Besides them, we saw the series' first gay male surgeon Dr Nico Kim played by Alex Landi.
Grey's Anatomy season 16 trailer: has it released?
The avid fans may have to wait a little longer to get their hands on the first promo for the sixteenth installment.
Grey's Anatomy season 16 spoilers: what's the plot?
The star Ellen Pompeo said, in September 2018, that they are not very sure of her future in the show. They have told most of the stories they could. The actress also added that it's the time to mix it up, and definitely look for a change.
Did she indicated that the show is going to end? Well, maybe, we are not sure, though.
The executive producer and series creator Shonda Rhimes made it clear that the show will not continue to run without Pompeo. According to Rhimes, she and Ellen have a pact that she will continue the show as long as Pompeo is on the show. So, the show will continue as long as both want to do it.
Rhimes will pen the final episode, if and when the day comes. She said that she has written the end of the show six times already, but they just don't end it. According to her, she has no idea now, when will it end.