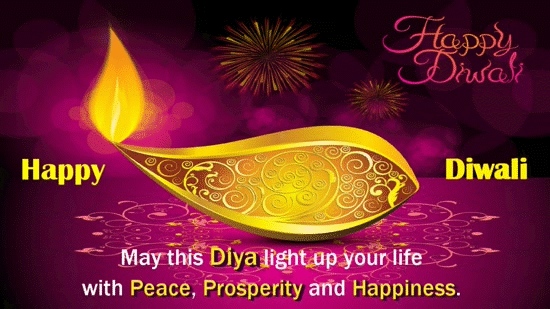 Diwali aka Deepavali, the festival of lights has arrived. This year (2019), it is going to be observed/celebrated on October 27, Sunday. It's the time to rejoice as the annual Deepawali celebration is here. The word is derived from Sanskrit words 'deep' means light/diya and 'awali' means a row.
Thus, deepavali means 'a row of lights/diyas'. It's an official holiday in India, and celebrated by almost the entire country. Officially, the northern states commemorates it as the homecoming of Lord Rama after 14 years of exile and killing Ravana. Most of the southern states celebrates it as the death of demon Narakasura at the hands of Lord Krishna.
Usually, it is not celebrated in Kerala as the native people believe that revered King Mahabali died on this day. As a part of the custom/tradition, people wake up early and take a warm oil bath before sunrise. Then, the day follows a series of decorating houses, lightining candles/diyas, wearing new clothes, giving gifts/enjoying sweets to one another.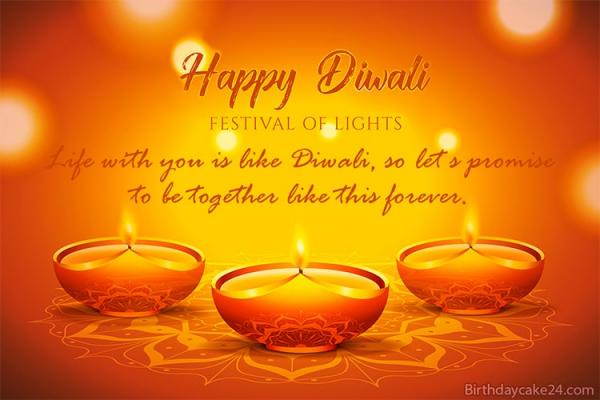 And, in the night, people burst crackers as it acts a mode of enjoyment to them. To mark the festival of light, we have made a collection of happy diwali 2019 wishes, images, messages, quotes, status for whatsapp & facebook, wallpapers, pictures, photos, pics, greetings, cards, etc. You can share them with your loved ones.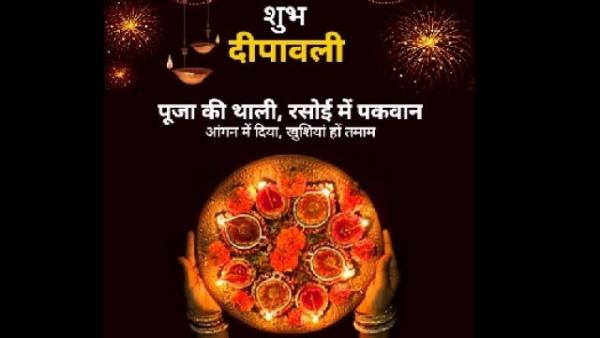 Happy Diwali Wishes
Deepavali, in the true sense, means ending all evils, cruelty and hatred towards one another. Get together to celebrate the spirit of the festival. Happy Deepavali!
May prosperity and happiness fill your life, with the shine of diyas and the echoes of chants. Happy Diwali.
Let this Deepavali be safe, healthy and green for you and your loved ones.
The beautiful festival of snacks and sweets, everyone enjoying a royal feast, And with love and affection do all hearts beat. Wish You Happy Diwali!
May the auspicious light beautifully illuminate every corner of your house and add meaning to your life.
Shine like sparkles, glow like candles and burn all the negativity like crackles. Wish you all a very lovely & cheerful Diwali.
May this day come with a beautiful beginning, fresh hope and new dreams. Happy Deepavali to you!
Red, blue, green, yellow; not one but all are my favorite. And the most favorite one is the bright colorful lamp of Diwali. Wish you a very colorful & bright Diwali.
May the festival of lights fill your life with the glow of happiness and the sparkle of joy. Happy Deepavali!
Open your main entrance door & welcome Goddess Lakshmi whole-heartedly. Hope she will fulfill all your dreams. Wish you a very Happy & Wealthy Diwali.