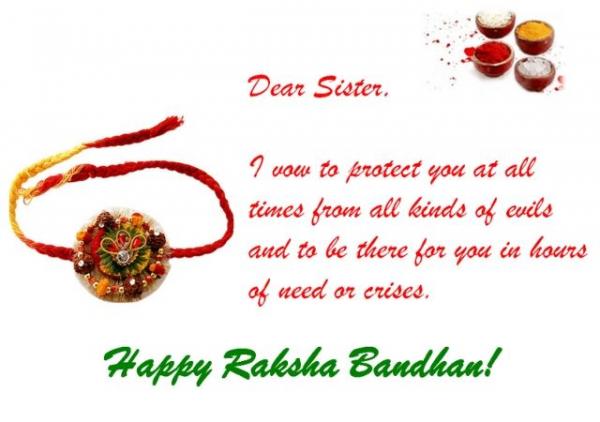 Raksha Bandhan 2019, the festival of brother-sister bond is going to be celebrated on August 15 this year. As per the Hindu lunar calendar, it falls on the last day of the Shraavan month. It typically falls in the month of August as per the Gregorian calendar which follows the movement of the Sun. (Check: Raksha Bandhan Images.)
From Sanskrit, Raksha Bandhan literally translates to 'the bond of protection, obligation, or care'. It's now principally applied to the ritual. Though, the families in India have increasingly becoming nuclear, the festival still holds a great value and significance to them. It's also celebrated by people who are not brother and sister by blood.
Following the spirit of the day, sisters of all ages tie a talisman, or amulet, called 'rakhi', around the wrists of their brothers. It means that brothers promises to protect their sisters throughout their lifetime. Brothers also give gifts, sweets, etc. It deserves special attention as the colorful rakhi, creative gifts, and chocolates bring their own charm.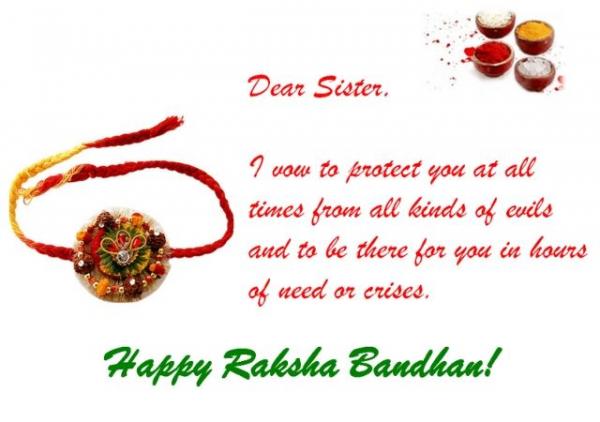 Happy Raksha Bandhan 2019 Quotes: Wishes, SMS Messages, Greetings, WhatsApp Status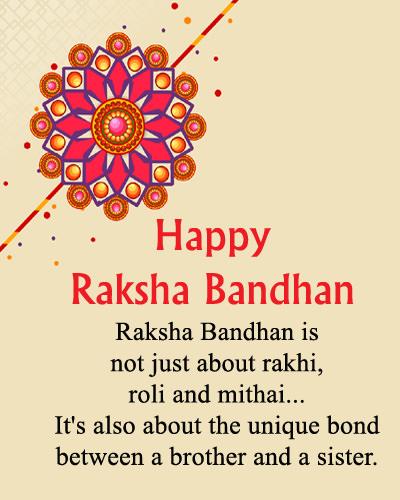 "We laugh and cry, we play and fight. We shared moments of happiness and sorrows, that made our bond stronger. Happy Raksha Bandhan to you Dear Brother/Sister."
आया राखी का त्योहार, छाई खुशियों की बहार
रेशम की डोरी से बांधा एक बहन ने
अपनी भाई की कलाई पर प्यार।।
"All the festivals may be colourful but there isn't any festival as powerful as Raksha Bandhan! Happy Raksha Bandhan to the most lovable brother of the Universe!"
A brother is a friend God gave you; a friend is a brother your heart chose for you. – Proverb
"This Raksha Bandhan, I pray to God that, may our bond of love continue to grow stronger with each passing year. Happy Rakhi!"
"There's no other love like the love for a brother. There's no other love like the love from a brother." -Astrid Alauda
"No one understands me like you do. You are my closest friend and the one in whom I can place my complete trust. Happy Rakhi, dear brother!"
It takes two men to make one brother. – Israel Zangwill
My sister taught me everything I really need to know, and she was only in sixth grade at the time. – Linda Sunshine
A sister is both your mirror – and your opposite. – Elizabeth Fishel
Rakhi is tread that join both us together with some commitments. Happy Rakshabandhan to you brother.
Dear Sis, U had always helped me with my homework, scolded me some time, but I know u love me a lot.