The season 4 of My Hero Academia (Boku No Hero Academia) anime will come with some amazing surprises for the fans who may never have read the manga. One of those surprises is that Kai Chisaki may potentially surpass All-For-one to become the ultimate villain of the story. If you have been following some animes or mangas, then you may have noticed that more powerful foes step-in as the show progresses.
But, you should note that it's not just the personality of Chisaki which makes his dangerous in the next season. His plans are equally dangerous. We saw the introduction of Kai in the show late in the previous installment. He was introduced while meeting with the League of Villains. In the upcoming segment, this meeting will be shown to end badly including a death that will spoil the budding relationship.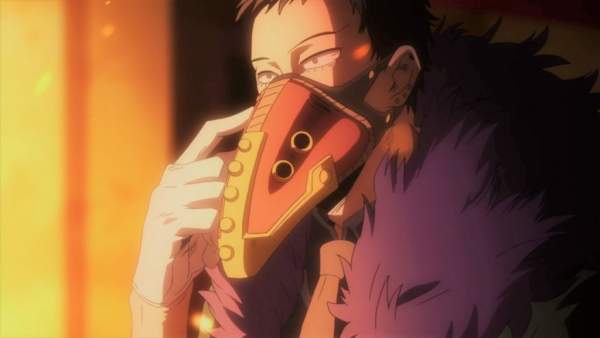 However may the upcoming events take place, the season will see alarming events culminating with heroes losing the peculiar characteristics of their behaviors. By the end of MHA season 4, we will the ability to erase the powers of people in a quite different and effective way. Mirio will become of the victims of this power. So, this is where Kai Chisaki becomes more sinister than All-For-One with his plans.
In short, Chisaki has got the ability to decide whom he wants to make the powerful being in the world and who does not. Besides the ability to erase other people's Quirks, Chisaki has got his villainous power which needs to be worried about. In a nutshell, he can disintegrate people in a flash and then put can them back together. So, there is no way to defense oneself against such power. (check: The Good Doctor season 2 episode 11.)
The only escape plan is to keep one's distance. There will be an epic fight between Midoriya and Chisaki. My Hero Academia season 4 release date is not official yet, but it will premiere in October 2019. The fans should mark their calendar to start with something legendary.