Undoubtedly Fast and Furious was one of the most loved series among the masses. Hobbs & Shaw is actually a spin-off to the original series. Movie rotates around two most loved characters from the original series. Roles of Deckard Shaw and Luke Hobbs are portrayed by Jason Statham and Dwayne 'The Rock' Johnson.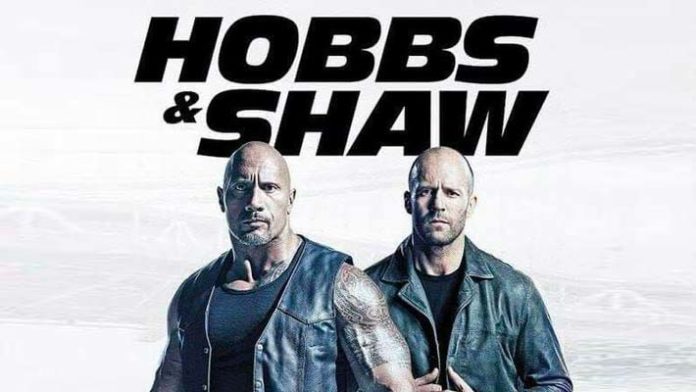 Hobbs & Shaw second trailer was released recently and everyone is just amazed with the cool stunts around. The second trailer of H&S also revolves around the best of Dwayne and Jason which is to beat everyone around.
In the second trailer, Hobbs could be seen giving a tough fight to a giant man with a single punch while Shaw is busy in messing up with bunch of men. The second screen splits ot show Idris Elba playing nemesis.
Idris role is basically based on an International Terrorist who believes himself of being a super-human with extraordinary capabilities. He is genetically modified for greater destruction. He can be identified as the "Black Superman" in this series. The movie is set to release after a decent gap of 2 years from the initial release of first series.
Hobbs & Shaw Plot
Hobbs & Shaw plot is quite similar to Avenger's last movie plot which is that the terrorist has a virus capable of wiping out half the population of Earth. Shaw's sister stole that virus from him and now the responsibility is on Deckard Shaw and Luke Hobbs to protect the world from deadly virus.
Black Superman is going after anything to find that virus back and goes after the trio to do that. The role of Shaw's sister is played by Vanessa Kirby. After the first encounter with the terrorist Hobbs & Shaw finally discovers that the "Black superman" is ain't an easy deal.
Hobbs suggests idea of visiting his hometown and draft plant to kill the Black Superman, WWE superstar Roman Reigns could also be seen in the movie (probably in a cameo role) as well who could be an acquaintance of Luke Hobbs.
From the hometown the fight to bring down the terrorist begins on a never ending mission. The trailer is full of witty moments and action drama with loads of fun.
Movie is directed by David Leitch. Script of Hobbs & Shaw is written by Chris Morgan. The star-studded cast includes Dwayne Johnson, Jason Statham, Idris Elba, Vanessa Kirby, Roman Reigns, Helen Mirren and many more.
The movie is releasing in August 2019 itself and it would be interesting to see how the development follows.