Best WordPress Managed Hosting under 50$ :Dreamhost is one of the elite company in the entire industry providing amazing servers at affordable prices. The company provides WordPress Managed Hosting with the tag 'DreamPress'. The name literally means Press of your Dreams. We here in this review of DreamPress hosting will examine the facts whether the hosting is actually the best WordPress Managed Hosting available in entire industry.
First of All – DreamPress is the Best WordPress Managed Hosting ?
Who need to manage only one site on one server
The site has lots of load. Dreamhost didn't comment on this but personally I had handled 50,000 visitors a day on the DreamPress Server.
The website is already a well established website (Since you need to incur comparatively higher costs)
There is no need of much bandwidth
You really cares about security of your server
Let us examine each of the point in Detail 
DreamPress allows only one site per server
The hosting didn't allow you to host different sites on different servers. But with the capping of one site. This is fully managed solution by DreamHost hence not includes any type of root access. You will SFTP connection on demand through company's server. Customisation is not an issue, company staff is well trained to meet your needs. Just ping them the thing and it will be done in few minutes.
Its WordPress only hosting – Don't expect much
Fully managed wordpress hosting which can handle 50k viewers each day generally costs you more than 200$ a month. DreamHost provides the same service in just 1/10th of the cost. Company also provides great offers for the valuable customers. I remember, Once I was out of the funds and they allowed me 2 month credit period on request. Little things matter.
Q. Aghhh.. You must be lying.. How can a hosting be so cheap. I checked xyz professional blogger and he told 'this' is the best managed wordpress hosting 
Ans. DreamPress uses state of the art infrastructure which saves the cost of client and company as well. It can be simply understand as win win situation for both of them. In case, you are unsatisfied with their product, they also offer free migration to upper plans like dedicated server or VPS. Isn't awesome.
Q. Which hosting should I choose?
Ans. If you are focussing on only one website, then don't have a second thought and go for DreamPress because it will be very much enough for you. In case you need to host files and do a lot of work, do check out Hostgator Promo Codes 2016 because they are only thing which can help you. Another factor is the cost, if you are ready to pay 25$ each month for your website then it might be the best possible option.
I have over 30 separate DreamPress websites and all of them are basically niche websites or based on social sites. This is the site which has 100% traffic from facebook. I got tremendous boost because of my secret social media strategies, but as you can see, hosting can easily handle over 500K visits each month, obviously more than that.

Infrastructure of DreamPress 2 
The hosting is Over 5 times faster than shared hosting because it works with Varnish Cache and WP Super Cache. Almost every big brand use both of them nowadays. It just not helps in handling the server even in the worse situations, but also makes sure that you will not suffer because of errors in server end.
In case your site starts getting lot of spam or attacks, it will only deliver the cached resources. So the server will not shut down even in the case someone tries his life to slow you down. DreamPress is designed for optimum performance with multiple layers of caching, isolated server resources, and a highly tuned version of PHP. This gives capacity of handling more than 1000 visitors at a time with optimisations.
Shared Hosting
DreamPress
When to use
Multiple low traffic sites
High performance site
Server type
Shared
Isolated
Storage
Shared SSD
30GB SSD
(more optional)
Caching
OPcache
Varnish, Memcached, PHP OPcache
Can support other applications
on other domains
Yes
No
Monthly price
$10.95
$19.95
Monthly price for annual plans
$9.95 – 1 yr, $7.95 – 3 yr
$16.95
Additional instances
n/a
Annual plan: $9.95/mo
Monthly plan – $12.95/mo
24/7 WordPress support ?
Company claims that "WordPress experts are available night and day to help you whenever you need it with hosting WordPress through chat, tickets and phone callbacks." But its not true. Dreamhost generally doesn't provide support all the time. There are cases where company responds quickly, like if your server goes down. But Dreamhost has working hours for live chat. Support tickets and phone call is available throughout the day.
The bad
Every good story has a bad phase, if it doesn't have its not a true story. Same applies for reviews. On the weekends, chat support is only available 6 to 6, so you will not get good response on that. Varnish Cache may create few issues for people who loves to be dynamic with their sites.
On DreamPress hosting, Varnish reduces the reliability because it sometimes clear the cache lately with no notification. Sometimes, I updated the settings of theme and found it gone after few minutes. But this never happened with posts etc.
DreamPress is Best WordPress Managed Hosting under 30/ 50 bucks
Yes there is no doubt in this, DreamPress is the best hosting available for you whether your budget is 30$ or 50$. They are going to provide you amazing support. You can chat to Alex after creating the account, he is an amazing engineer who knows his work.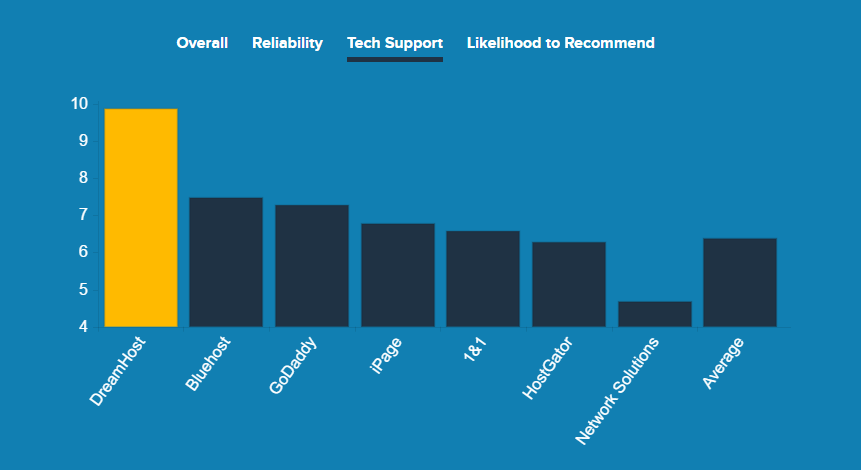 Some hosting companies claim themselves to be the Best WordPress Managed Hosting but the support is even worse than hawkers selling hotdogs. As far I have discovered Dreamhost has only 5-10 employees in chat support (I don't know actual numbers) and they are amazing at the work.
   Buy DreamPress Hosting (15% Off)
DreamPress Promo 1 : Free SSL with all orders for Life. DreamHost directly connects your server with LetsEncrypt free SSL. This project is backed by companies like Akamai and Google. You will only need to go to settings and setup the server with SSL or ping an agent he will do it for you.
DreamPress Promo 2: Pay annually and save 15% off our regular price of $19.95. You can simply buy the hosting for just 16.95$ a month. A day cost will less than the cost of burger.