India-Pak Tensions LIVE Update: According to the latest report by the Ministry of External Affairs (MEA), India lost its one Mig-21 Bison fighter plane and and Indian pilot has gone missing. The jets from both the sides engaged while Pakistani jets were violating the Indian airspace.
Pakistan military has claimed that they have captured two Indian pilots, saying one of them is in hospital. Per the MEA spokesperson Raveesh Kumar, Pakistani planes targeted military establishments in Jammu & Kashmir. However, alert Indian forces forced them to retreat. India is still checking the facts about the allegedly-captured pilot.
Earlier today, India shot down a Pakistani F-16 jet while violating the Indian air space in retaliatory fire 3 kilometers within Pakistan's territory in Lam valley, Nowshera sector. As per their claims, Pakistan had entered the Indian airspace and dropped bombs. Officially, there have no casualty.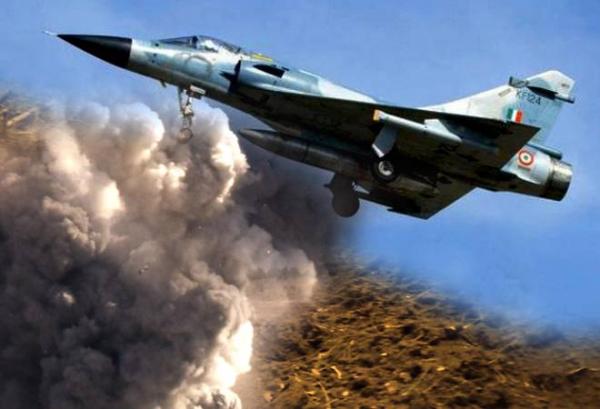 When the Pakistani jet was shot down, a parachute was seen but the pilot's fate is unknown. Meanwhile, a military chopper crashed in J&K's Budgam and India lost four air force personnel. Srinagar, Jammu, Leh, Chandigarh, and Amritsar are among the five airports closed for civilian air traffic. The move of closing five airports came amid India-Pakistan's increasing tensions.
It all started with Jaish-e-Mohammed claiming the responsibility of a suicide car bomb that killed over 40 CRPF personnel in Pulwama on February 14. Then, India air-striked the JeM terror camps in Balakot, Pakistan. The air strike is said to have killed some of the major militants of Jaish's terrorist organization.
A day after this operation, Pakistan foreign minister Shah Mehmood Qureshi said that he had decided to boycott the OIC meeting since his Indian counterpart Sushma Swaraj will be attending it. He also said that he has spoken to the UAE foreign minister about India's aggression.
The OIC is a group of 57 nations, most of them are Muslim majority. OIC has been supportive of Pakistan and often sided with Islamabad on the Kashmir issue.
In the meantime, there are reports of IAF fighter jets crashing in J&K's Budgam owing to technical failure. Both, the pilot and co-pilot have been killed in the accident.
The US has urged both the countries – India and Pakistan to keep a check on the on-going crisis and don't act emotionally. The US Secretary has spoken to Pakistani foreign minister Shah Mehmood Qureshi and India's EA Minister, and urged both the nuclear-powers to avoid escalations at any cost.
Sushma Swaraj raised the Pulwama incident in her bilateral meeting with Chinese counterpart Minister Wang Yi.
Pakistan's Prime Minister Imran Khan had a telephonic conversation with UAE Crown Prince Sheikh Mohammed bin Zayed and Saudi Crown Prince Mohammed bin Salman regarding the recent developments. Pakistan requested, and the OIC summoned an emergency meeting of its Kashmir Contact Group at its General Secretariat in Riyadh on Tuesday.
According to Pakistan's official: the Kashmir Contact Group expressed deep concern over the heightened crisis and called for immediate restraint on the matter in the region.
On February 26, Pakistan Army Major General Asif Ghafoor told that Pakistan will definitely respond and surprise India. After that, Pakistan initiated an unprovoked ceasefire violation by shelling with heavy calibre weapons in 12 to 15 place all along the LoC.
Today, Pakistan suspended internet services in the entire Pakistan occupied Kashmir as per the security agencies.
The fighter and other aircraft took off from several air bases in Western and Central commands at the same time which left Pakistani defence officials confused. Some of those aircraft from the group headed to Balakot and the entire operation was finished in 20 minutes, from 3:45 am to 4:05 am. The actual bombing concluded in less than two minutes.
A large number of JeM terrorists, trainers, senior commanders and groups of jihadis were eliminated. Civilians casualties were avoided. The terror camp in Balakot was located in a thick forest on a hilltop far from civilian presence.
The JeM terror base has been active in Pakistan for over two decades. Its headquarters are located in Bahawalpur in Pakistan's Punjab province. The UN has proscribed this terrorist organization. It has been responsible for a series of terrorist attacks, including on the Indian Parliament in December 2001 and the Pathankot airbase in January 2016.