Apple is going to release the upcoming iPhone 11, 11 Max, and iOS 13 in just four months from now. But, before that big day, we have something that you may want to know about the forthcoming smartphone from the Cupertino's tech giant. It includes various leaks, updates, and other information. (Check: Designated Survivor Season 3.)
Apple iPhone 11: camera upgrades, physical changes
The next-gen iPhones, i.e., iPhone 11 and iPhone 11 Max are going to sport large AMOLED displays of 5.8 inches and 6.5 inches respectively. They are expected to come with the usual big notch as it with its predecessors. It looks like there are no external changes this time around.
But, some reports say that Apple is going to present an updated Face ID system that will allow it to be used from wider angles than now. Some rumors also say that the new security system will be able to work from shorter distances too. The biggest difference could be the new camera layout.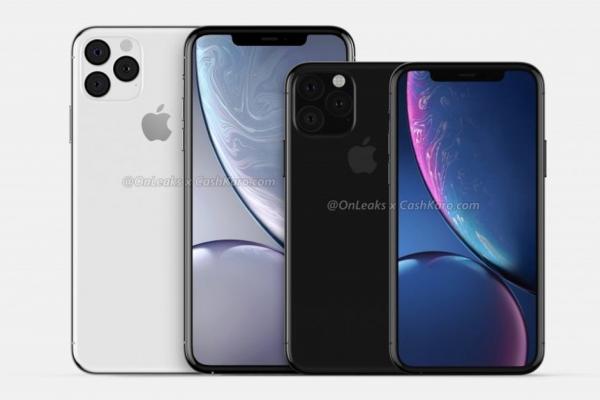 iPhone 11 Max seems to be coming with a third 12-MP sensor paired with a wide angle lens supporting a 120-degree FOV. For instance, the LG V40 ThinQ offers 107 degree field of view while the Samsung Galaxy S10 offers a 123 degree field of view.
As per the reports, Apple was busy in R&D to implement optical image stabilization (OIS) o all the three rear cameras of iPhone XI. But, for now, the idea seems to have been taken down. Instead, it will be used in the upcoming 5G iPhones in 2020. For this year, the OIS wil be added to the primary and telephoto cameras, just like iPhone XS.
Apple seems to have working on a more advanced LED flash with the same size but more brighter than before. It would be able to light up more of surrounding space. And the camera bump is expected to be of the least thickness in years.
Also, it is being said that Apple has been working to upgrade its image signaling processor (ISP). It will result into improved photography, there would be an upgrade Smart HDR feature as well. However, we don't have much details about the latter one. But, it is said to be better than any of current flagship phones by Google, Samsung, or Huawei.
Speaking of the outside looks once again, it is being claimed that the tech giant will come up with a new frosted glass-like coating oin its premium iPhone 11 and iPhone 11 Max. The coating won't be something like a matte finish, but the change would be noticeable.
Other changes include a less shiny stainless steel frame on the Space Gray model and an upgrade stereo speaker setup that would produce both clear and loud sound than before.
iOS 13: upgraded Siri, new Dark Mode details
Along with various hardware upgrades, there will be several updates in the software department too. The iPhone 11 phones will run on top of iOS 13. Most of the upcoming features have been discussed several times before. But, we will talk about the new leaks only.
Speaking of the Dark Mode, it will be primarily of dark grey colors. It won't include deep AMOLED blacks as was hoped before. It is being said that the company is working to implement the same in third party apps too.
We should expect an upgraded Siri with the iOS 13. It should be able to support more advanced and multi-command support, major improvements to overall understanding, and minor improvements to contextual understanding.
Finally, we would to conclude this article with that the new iOS version should come with an intelligent RAM management. It should be able to learn from user habits and pre-load apps to speed up the iOS experience. Also, Apple is working to make iOS 13 jailbreak proof too.