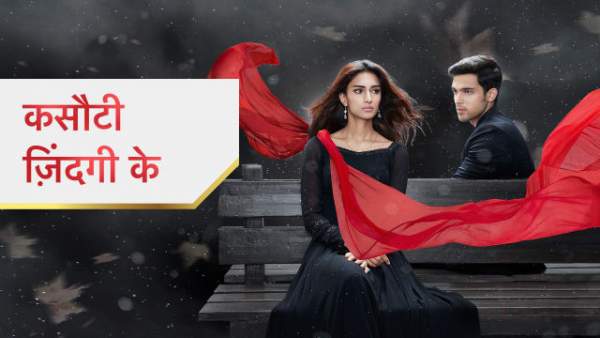 Kasautii Zindagi Kay Season 2 10th January 2019: The episode begins with Prerna's entry into Anurag's cabin. They both look at each other and want to talk. She says you speak first and he says that I am about to say something which might sound crazy. She says that you're so confused, so let me speak first. She gets hesitated and he holds her hand. There are huge lightning and thunder sound. She is feeling hesitating to speak and the gate opens due to huge wind waves. There is heavy rain outside. Both of them try to close the door and are very close to each other.
Also See: Kasautii Zindagi Kay Season 2 9th January 2019
The lawyer is saying to Ronit and Komolika that they will prove Shivani as a characterless girl. Ronit denies and says to Komolika that you're doing all this to make a good reputation in front of dad and not to save me.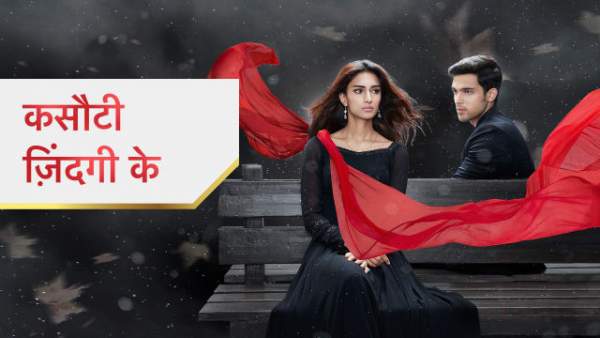 Mishka sees Prerna's photo while keeping the books in Anurag's room on the shelf.
Prerna is managing the papers and Anurag questions whether she will talk about what she wants or I shall ask what I want to? She makes him recall the party when there was rain and she accidentally falls into his arms. She is worried about her lipstick mark on his shirt. Anurag's phone starts ringing with Mishka's video call. He picks up the call and Mishka catches the lipstick stains on his shirt. Mishka sees Prerna and says that I think I've disturbed you and cuts the call. He says that I can't understand girls and ask her that If he said anything wrong. Prerna takes the mirror and shows him the mark. He denies that I didn't meet anyone and nothing happened, please trust me. He says that I've just met you and recalls that when she falls, it happened. He goes to the washroom for changing the shirt.
Mishka is upset about Prerna's act and thinks that she wants to steal Anurag from her. Mishka thinks that Prerna is the culprit and Anurag is only mine. Mishka says that Prerna has been just a servant and she is a dirty girl who tricks to come close to Anurag.
Anurag is washing the stain and then stops while recalling his memories with Prerna. He thinks that he won't remove her lipstick stain and keep it with him forever.
Mishka is thinking that maybe I am over-reacting and is worried about the lip stain.
Komolika is shouting at the driver that he got late and fires him from the work. Mishka calls Komolika and starts crying. Komolika asked what has happened? Mishka says that I think Anurag is involved with someone but the girl is the culprit. Komolika asks the girl's name and Mishka tells Prerna. Komolika tells her to question Anurag and speaks that he will not see any girl. Mishka says that I just want to know the truth. Komolika recalls that the trouble in Ronit's life and Mishka's life is created by the girls with a similar name, Prerna. But she is in a hurry so she leaves.
Anurag is recalling his memories with Prerna and is happy about his feeling. The clouds are thundering and he thinks that this lipstick mark will make him recall her beautiful moments with Prerna. He thinks that when they are together, the rain starts and everything sounds pleasing.
Precap: Anurag is about to confess his love, but they got stuck in a riot. He wants to keep Prerna safe, but someone hits him from the back.