The episode begins with Anurag finds Sonalika's car parked here and calls Sonalika where is she as her car is here? Sonalika says that she returned home with a taxi and forgot to take her car. Anurag says that he is leaving so she should be ready to go for the function. (check: Kasautii Zindagii Kay 2 Written Updates.)
Ronit and the goon come to Sonalika and she takes Ronit's car to leave from there. Prerna recalls that Anurag used to forget things. She thinks that there is something in the medicines which is making him recall anything. Everyone sits on the bus and leaves for the function of the Sharma family. Veena and Mahesh stop to leave with Prerna.
Veena is not able to find the footwear which she brought for Prerna. Prerna says that she will bring from the market as it is nearby. Prerna was about to sit in her car but thinks that someone is hiding. Ronit runs from there with the goon. Prerna comes to check but doesn't find anyone.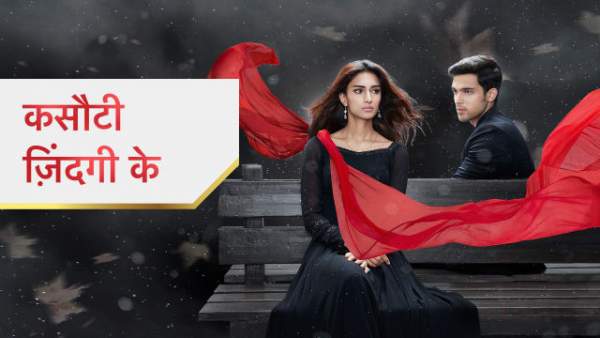 Mohini and Sonalika come to Viraj's house for the function. Sonalika looks at Viraj that everyone wants this marriage to happen. Viraj greets Mohini and Sonalika.
Prerna's family comes to the function. Shekhar makes Viraj meet his Dadi and he takes blessings from him. Dadi feels something odd about Viraj. Sonalika questions about Prerna? Shekhar says that she will come at the time revealed by the priest. Viraj takes Dadi with him.
Sonalika thinks where is Anurag! Prerna sits in her car and was about to drive but Anurag knocks on her window. Anurag questions where is she going? Prerna says that she is going to the market to bring the footwear as Mom brought it but it is not traceable. Prerna says that she decided to go and bring it.
Anurag says that he forgot the wallet and Prerna gives it to him from the car. Anurag asks Prerna to come outside and sits in the car that he will bring it. Anurag asks about her footwear size and she requests to come with him. He agrees but keeps the door locked. Anurag denies that she should go inside as he will bring it.
Ronit checks that the fuel is leaking from the car. Ronit didn't notice Anurag and gets happy that Prerna will die now. Viraj goes to bring water for Dadi. Dadi says to Shivani that she feels that Viraj is not the right person. Shivani says that she and Prerna Di also don't want this marriage to happen.
Viraj questions Sonalika what has happened to Prerna? Viraj says that she should let her marry first as he doesn't want her to die so easily. Viraj says that he wants to make Prerna realize her mistake which is why he is behind her life! Sonalika says that when the brake oil will leak from the car, then Prerna will die.
Prerna tells Veena that Anurag has gone to bring the footwear. Anurag thinks he came up with Viraj for Prerna but still he wishes the relation to get canceled. Anurag's photo frame falls in Prerna's room and she gets worried.
Prerna keeps Anurag photo separately from the broken frame and closes the window as wind is blowing. Goddess Durga's Chunnari comes on Anurag's car mirror and he gets distracted while driving. He finds out that the brake is not working and gets worried.
The candle falls on Anurag's photo and it starts burning. Prerna gets worried about seeing it. Prerna stops the photo from burning.
Precap: Dadi says to Shekhar that she has doubts about Viraj. The goon talks with someone that he has cut the brakes of the car but he is upset that the girl who will drive it is pregnant. Shekhar listens to it and gets worried for Prerna! Shekhar hits him and the goon reveals Prerna's name!