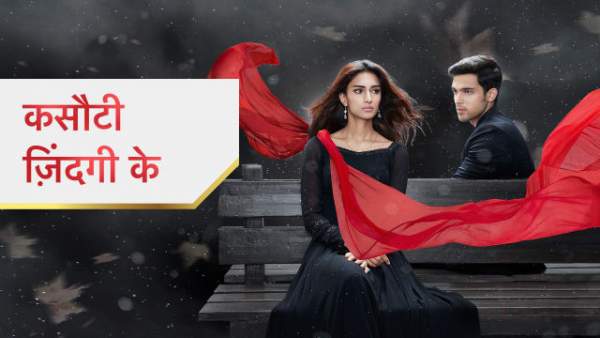 The episode begins with the priest saying to Mohini that Anurag is already married which gives Prerna the right to be his wife. The priest says that all of them can decide among themselves as he is outside and they can call him in need. Prerna says that she doesn't want this matter to go outside so, they will resolve everything themselves, mother-in-law.
Mohini shouts at her saying that don't she dare call her mother-in-law. Mohini says that Prerna can't share any bond with her and her son doesn't love her. Mohini says that she has entrapped him for her wish to live a luxurious life that's why she has entrapped her son. Mohini calls Prerna a servant and middle-class girl.
Mohini gets faints down, saying all this. Prerna holds Mohini's hand and Komolika asks her to stay away. Anurag and everyone take Mohini to her room. Nivedita blames Prerna for Mohini's health. Anupam asks her to calm down for god sake as they can discuss this later.(Check: Kasautii Zindagii Kay 2 Written Updates.)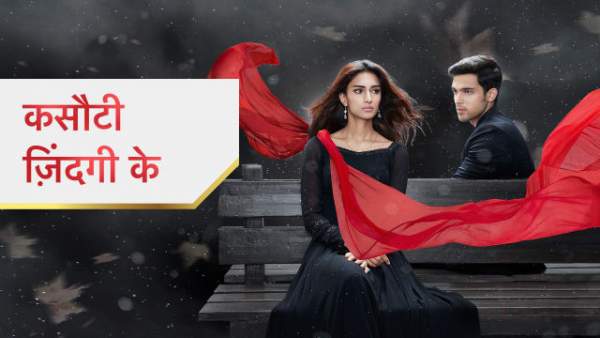 Nivedita says that he can only hope that once her mother gets better and if he is concerned about her, then he should kick Prerna out from this house. Anurag leaves in anger. Komolika questions to Prerna that she was willing to claim on her Anurag. Mishka is listening to this conversation.
Prerna says that claim is made for something which is not yours and she has come here to take what she owns! Komolika says that she has done what she wanted to and now it is Komolika's turn. Komolika says that Prerna is lucky that she is standing in the Basu house so, she didn't speak anything. Komolika says to her that she can't even think what Komolika can do!
Prerna asks whether she is threatening her. Komolika says that she is not threatening her, but warning her and if she doesn't believe her, then she can ask Mishka. Komolika says that just imagine what if Prerna goes out and gets hit by a car while crossing the road and Prerna lost her legs.
Komolika says that she has a better idea to send someone to ruin her face. Komolika asks, then what will she do with that face! Prerna is looking upstairs. Komolika asks how will Prerna survive with such a face and suppose if she starts living with that face, then Komolika will bring such chaos which she can't even imagine.
Komolika says that she will make Prerna go to the mental asylum after that and she will rot among the lunatics. Anurag is listening to everything from upstairs. Komolika says that just imagine Prerna Sharma will go insane while living among the lunatics.
Anurag recalls that the guy had told him about Komolika. The guy told him about himself that he is Aryan Mehra, who used to organize the rallies for Komolika's father. He reveals that he used to have a girlfriend whom he loved from his childhood. He says that Komolika is pretty and he used to like her, but never wanted to be with her.
He says that his friend challenged her that she cannot win him and to win that, she proposed him. He says that he denies as he was in a relationship and the next day, his girlfriend met with an accident and her face was ruined, but suddenly Komolika came into his life and he made the mistake of falling for her.
He says that just when he fell in love with her, she dumped him. Anurag says that it is his past between him and Komolika so there's no need to talk about it. The guy says that it was Komolika who ruined his girlfriend's face and she can stoop to any extent to harm anyone.
Aryan says that when he fell in love with her, Komolika feels like he was cheating her so she placed his girlfriend in a mental asylum. Aryan says that his father is in jail because of Komolika for a crime which he never committed. Aryan says that she made his mother accused her mother of theft.
Aryan says that Komolika can't tolerate rejections and betrayal. Anurag says that he doesn't understand all this. Aryan says that her father is a famous politician so he couldn't do anything against her and asks Anurag to safeguard Prerna from Komolika.
Anurag hears everything Komolika says to Prerna and thinks that the guy was right. Prerna says to Komolika that she feels terrified. Komolika calls her intelligent and asks her to leave. Prerna says that she had never seen a more selfish person than her as earlier she troubled her sister and now, she is troubling her.
Prerna says that she thinks it's her hobby to trouble people, but at some point, smart people find some people who can outsmart them and now, it's her turn to get troubled. Prerna says to Komolika that she might have played with people's lives, but now she is here and she will ruin Komolika's entire life.
Prerna says that she will give an answer in Komolika's language. Prerna leaves after saying all this and Komolika is in huge anger.
Mohini wakes up and asks for Anurag. Nivedita and Anupam ask Mohini to take a rest. Mohini takes Nivedita's phone and calls Prerna's mother to take away Prerna from their house.
Prerna is standing and looking at her thread. Anurag looks at her and recalls the moments spend with her. Anurag thinks that Prerna is special in his life, but he has to stop Prerna and make her move on in life with someone else.
Precap: Prerna says to Anurag that she is not here to obey him, but opposite to him and have come to take revenge. Veena takes Prerna, but Prerna denies to go out!