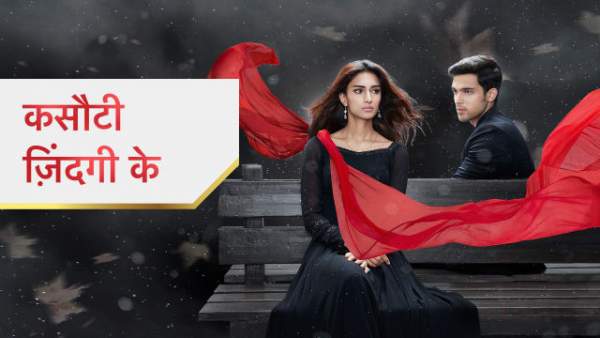 The episode begins with Mohini says to Anurag that this house is his father's dream so he should support Nivedita's strategy. Mohini says that she doesn't want to see Bajaj Mansion's nameplate outside her house. (Check: Kasautii Zindagii Kay 2 Written Updates.)
Nivedita comes to Mr. Bajaj and says that he has got the legal rights of their house from the bank, but still it is not under his name. Nivedita says that all the paperwork will take one month. Nivedita says that he is just a 50% owner and not got 100% ownership. Nivedita says that they are 50% owner so he can't ask them to go out.
Mr. Bajaj says that they can live happily in the house but will have to bear him along with his family sharing the house. Nivedita says that they will live in the ground and he can live with his wife upstairs. Mr. Bajaj agrees with her. Mr. Bajaj says to Prerna that he is going home to bring Cooky, Masi, and Tanvi.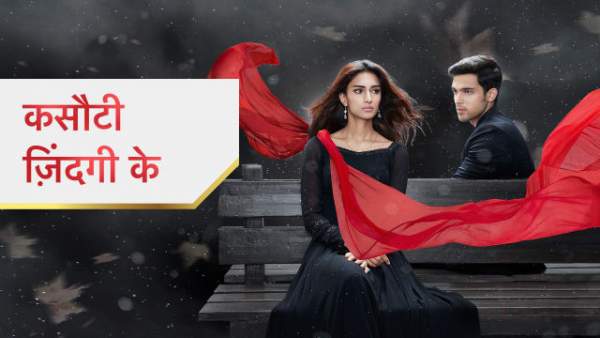 Mr. Bajaj thinks that Prerna would have to suffer a lot, but he doesn't have any other option. Mohini says to Prerna that when she went to Mr. Bajaj to rescue Anurag with the CCTV footage and proof, then she was attracting Mr. Bajaj. Anurag hears it from upstairs. Nivedita takes Mohini with her and Anurag shouts for the servant to take away the luggage.
Anurag throws the luggage from stairs and it hits on Prerna's leg. Suman says to Shivani to less her expenses because only her husband earns in the house. Shivani comes outside the room and looks at Veena hearing everything.
Shekhar comes home to eat lunch but he is in a hurry. Dadi asks Shekhar to talk with his mother. Suman denies that he can have his lunch first. Veena comes there and says to Shekhar that she is finding a part-time job since she gets bored at home. Shekhar denies that he can handle everything.
Suman says that she can work since she would get confident. Veena says that she will go to talk about the job. Veena says that she will find a work which she can do easily. Shivani gets sad after hearing everything. Anurag says to Prerna that she can live with Mr. Bajaj but she will never be happy without him.
Mr. Bajaj comes to Basu Manion along his family and Prerna goes to them. Anurag and everyone look at his family. Anurag and his family recall that they have met Cooky earlier. Mr. Bajaj introduces Masi, Tanvi, and his daughter Cooky. Masi says to Cooky that her mother is also here. Cooky goes to Prerna and hugs her.
Anurag talks with Anurag about his sadness. Anupam asks him to leave everything and sleep. Anurag says that he can't see them together.
Prerna is feeding Cooky with the food. Prerna and Cooky get ready to play hide and seek. Tanvi asks Cooky to hide. Tanvi starts counting and Cooky goes upstairs to hide. Prerna goes upstairs to find Cooky in the room. Cooky goes downstairs to hide.
Prerna gets hit with Anurag and his books fall. Both were picking up everything but gets hit with each other. Anurag questions about her last night with her husband in his room? Prerna says that she enjoyed a lot. Prerna questions him why is standing upstairs? Anurag says that study room is common and now he is going to his room to take his wallet.
She recalls that two separate beds will indicate Anurag that they were not sleeping together. Anurag opens the gate but Prerna stops him. Prerna says that their things are spread all over in the room so she will bring the wallet. Prerna goes inside the room and locks it. She starts finding his wallet.
Cooky is waiting for Prerna and comes down to Tanvi. Cooky question about Prerna and Tanvi says that Prerna is upstairs, but Cooky has won.
Prerna removes Mr. Bajaj bed from the sofa and keeps it on the bed. Anurag comes in and takes his wallet. Prerna tells him to enter the room only when her husband is in the room. Cooky comes down and points Prerna that she has won.
Cooky do a sign, but Prerna is not able to understand. Anurag says that she wants to hide so that she can find her. Cooky kisses on Anurag's cheek. Cooky goes to hide in the room. Veena talks with Rajesh's friend to get a job for decoration at weddings, parties, and other functions. Rajesh's friend says that he will call her if he gets any demand.
Mohini is shouting at the servant to prepare Nivedita's coffee first. The servant says that he was preparing Tanvi's breakfast so he will prepare coffee after it. Prerna comes to the servant that he can prepare the breakfast and she will make coffee. Mohini says that he is their servant, so he will cook for them.
Prerna says that they will call their cook for everything. Tanvi's stomach starts paining badly. Masi thinks that Mohini might have mixed something in her food. Prerna says that Mohini aunty can never do it. Mohini comes to her and asks her not to put any cheap allegations on her again.
Prerna goes to find Cooky and Shivani calls her. Shivani informs her that mom is finding a job because she won't take all the expenses. Shivani request Prerna to make mom understand not to do the job.
Anupam comes to Anurag for the meeting. Anurag says that Prerna married for money or else no one would get ready to be someone's mom. Anupam says that their meeting is important. Anupam says that if he thinks that Prerna wants money, then he should earn enough money so that she regrets losing him.
Precap: Mr. Bajaj shouts at Prerna that he has chosen her for just taking care of his daughter and nothing else. Nivedita says that Mr. Bajaj behaved rudely with Prerna. Anurag hears it and goes to Prerna to question what happened? Prerna says that it is her family matter and he should focus on his family. Anurag holds her that he is focusing on his family only!