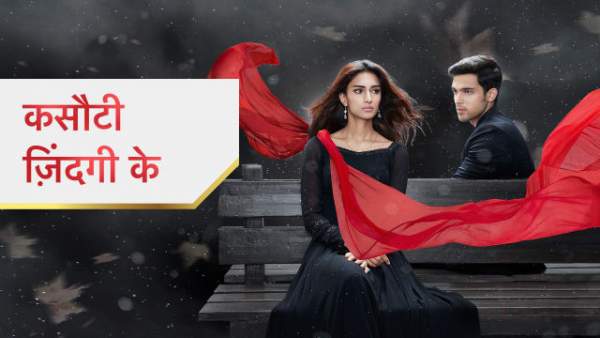 The episode begins with Anurag and Prerna together. Prerna thinks about the incident when Mohini's health got bad with the halwa. Anurag asks her, what is she thinking and so quiet? He asks her to say something since he has been driving for so long. He says that he is getting bored so asks her to do something.
He says that he was just thinking about the reason behind Naveen Babu's obsession with Prerna. She says that it could be her eyes and silky hair. He denies that he didn't mean this. She asks, then what else! He says that there's nothing special in her. She asks then how did he fall in love with her?
He says that if he will speak about it, then she would get offended. She asks him to stop the car and she will go on her own. He stops the car and Prerna gets down from the car. She takes a taxi and leaves, but Anurag follows her. Anurag looks at the weather and it is thundering.
Kasautii Zindagii Kay 2 12th February 2019 Written Update
Komolika arrives at her home and Mishak gets up to leave after seeing her. Komolika asks that is she upset with her? Mishka replies that now Komolika will decide whether she should be happy or upset. Komolika says that she is an emotional fool that's why just seeking happiness in a relationship that is not even real.
Komolika gives good news to Mishka that she bribed the food which Prerna was serving to Mohini and this caused a great effect on Mohini's health. Mishka is worried about Mohini and Komolika says that she doesn't care about such loyal things. Komolika says that Mishka is thinking about Mohini who didn't even thought to ask her what went wrong between Anurag and her!
Komolika adds that Mohini aunty didn't even call Mishka and she is such a stupid, that's why people take her for granted. Mishka says that Mohini aunty likes her, but Anurag changed his mind and fell in love with Prerna.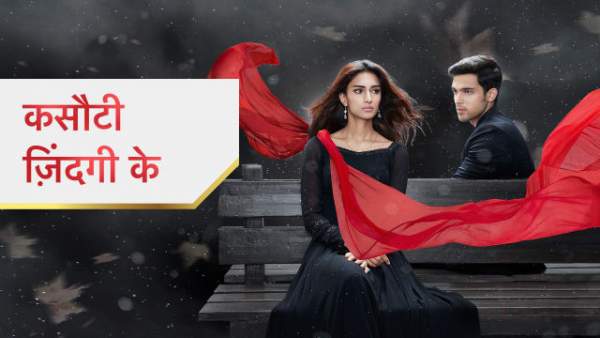 Komolika says that it's a cruel world and a very bad place. Komolika says that one cannot predict the way people may betray you and she has always tried to explain this to Mishka but she never listen to her so she will show her how Mohini aunty will take a stand for her.
Komolika will show Mishka that Ms. Mohini who got Anurag and Mishka got engaged will get Komolika married to Anurag. Mishka says that what did she think that Mohini aunty will make her as her daughter-in-law if she gets Prerna down in her eyes. Mishka says that it won't happen as Mohini aunty loves Anurag so much and he means the world to her. Mishka says that when it comes to Anurag's happiness, then Mohini aunty will do whatever makes him the happiest.
Komolika says that she is well aware with the fact that Mohini aunty loves Anurag a lot but loathes Prerna immensely. Komolika says that she will do everything for Anurag, but will never let him marry Prerna. Mishka says that it would be a much better thing if Komolika doesn't tell her all this.
Moloy is driving along with Rajesh. Rajesh asks why he has called him so urgently and what has happened? Moloy replies that let's go to Komolika's house and he'll get to know everything. Rajesh asks why are they going to Komolika's home? Moloy says that she is such a despicable woman who tried to trouble Prerna.
Prerna is going in the auto but Anurag asks her to stop. She doesn't listen and he looks at her dupatta waving outside of the auto's tyre. He stops the auto and removes her dupatta. She gets down from the auto and moves forward into her house. He apologized with a sorry that he shouldn't have spoken so much, but it is just his love.
She gives him a punishment by asking how and when did he fall in love with her? He replies that he himself doesn't know this, but is aware that she's special to him. Both of them are close to each other and the rain starts.
Moloy comes into Komolika's home with Rajesh. Moloy slaps Komolika.
Anurag and Prerna are close to each other and it is raining heavily. He was about to kiss Prerna but Vinita comes and slaps Prerna.
Komolika asks from Moloy that why did he slap her? He says that he had slapped only two people in his life from which one was Naveen and the other is Komolika. Komolika says that he is a calm and patient man so he wouldn't have slapped her without any reason. She says that she would like to know that reason.
Moloy says that stop pretending and he slapped her because she tried to kill his wife just to defame Prerna. Komolika says that she didn't do anything like this and Prerna is lying.
Rajesh says that she is guilty since Moloy didn't even take Prerna's name. Moloy says that Prerna didn't tell me anything and he has looked with his eyes about her act. Moloy shows her the video in which she was bribing the food served by Prerna. Komolika says that it isn't the truth.
Rajesh says that she has also come to their house and said bad to us. Komolika says that she did this to attain Anurag and not defame Prerna.
Precap: Vinita says that Prerna has led her question about her upbringing and feel embarrassed. Prerna says that it is because she is in love with Anurag. Anurag says that he wants to marry Prerna. Komolika asks a person to get Moloy and Rajesh met with an accident!