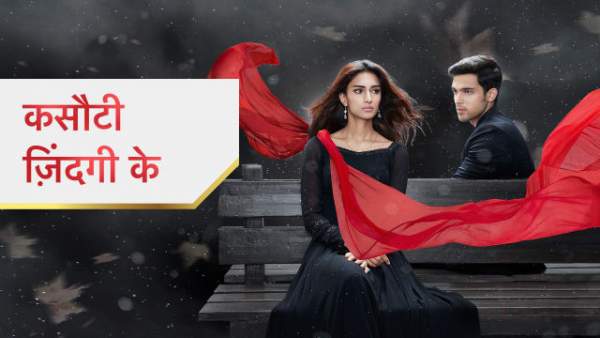 The episode begins with Prerna saying to Mohini that no one can throw me out of her husband's life and a girl leaves her in-law' house only after the death. Prerna says that she is tired and she thinks, it's enough for the day and asks so where is her husband's room? Prerna says that she knows as it's upstairs and she leaves after saying all this. (Check: Kasautii Zindagii Kay 2 Written Update.)
Prerna recalls her memories with Anurag and is upset with it. Prerna enters the room and looks at it which is decorated for Anurag and Komolika's nuptial night. Prerna takes Anurag's photo and talks with his photo that he betrayed her. Prerna says that she has come back to give him a fitting reply and now, she will be at peace when he suffers the way he has made her suffer.
Anurag thinks that he can't treat Prerna with respect. He thinks that if he is soft with her, then Komolika will be a threat to her. Komolika asks her mother-in-law that, are they going to do anything or not. Komolika says that their tolerance level might be good, but she can't do this.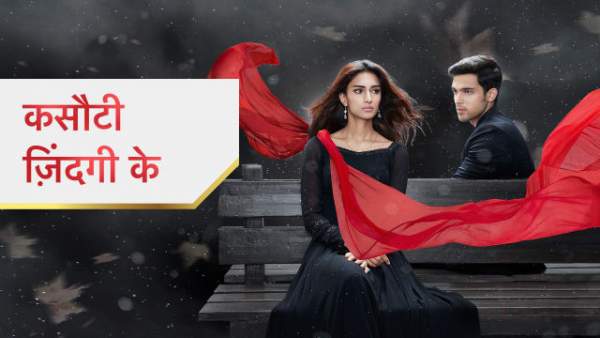 Anurag thinks that this is the right time to convince Komolika that he is with her, not with Prerna. Anurag says that it is his fault and he knows that he had made a mistake by marrying Prerna, but. Mohini interrupts and says that she is her daughter-in-law and she will be known as Anurag's wife, not her.
Mohini asks for some time to find a permanent solution to this problem. Anurag leaves from there.
Prerna is looking at the hanky which she has tied to Anurag when he got hurt. Prerna recalls when Anurag wiped out her tears from it. Prerna burns the hanky from the candle as she is upset with the fake promises.
Prerna recalls the time when she narrated thorn bird story to Anurag and on the other hand, Anurag also recalls the thorn bird which sings love songs and can sacrifice itself just to keep their love alive. He thinks that his and the thorn bird story is the same. He thinks that he is dying just to keep his lover safe.
Suman comes saying that Veena has done wrong. She says that first of all, Prerna married discretely. On the other hand, Anurag's family is not ready to accept this marriage and now Veena has left Prerna there. Suman says to her Mother-in-law that she should have explained Prerna to leave all this and come back home, but she has given complete freedom to Prerna.
Shekhar says to his mother that she has taken the right decision. Suman says that every woman in society taunt them. Shivani says that they don't care what people say! Shivani says that they are happy that their mother is with them. Veena says that Prerna is alone and needs their support.
Komolika enters into her room. Prerna says that she wants to ask something from Komolika, but Komolika says that she is not interested in talking with her as she had come to take her jewellery boxes. Prerna asks her to check everything properly that she don't forget anything.
Prerna asks Komolika that if she is leaving, then just tell her husband that she is waiting for him. Komolika says that Prerna is not worthy enough that she insults herself by talking to her. Prerna asks Komolika to send a lemonade for her as she is feeling thirsty.
Komolika asks that to strangle her and Prerna replies like the way she have made it difficult for Komolika.
Anupam asks Anurag to end up his marriage with Komolika. Anurag shouts saying that's enough and asks him to stop it before someone hears it. Anurag says that Prerna's safety is more important than his happiness. Anurag says that their family, house, Basu publication directly or indirectly is mortgaged with Komolika.
Anurag says that Komolika has returned Prerna's property documents, but she still has the deed of the mortgage so she can oust Prerna's family from the house whenever she wants to. Anurag says that there was a contract between him and Komolika before engagement.
Anurag recalls the contract conditions that he can't divorce Komolika after they get married, he can't be with any other girl, and if he ends this marriage, then she will have the right to call it off. Anurag says that he had met a boy on his reception day who told about Komolika. Anurag says that at then he thought of an idea.
Anurag says that whenever Komolika loves someone, then she goes to the extent of madness and she does this until the boy loves her back. Anurag says that if the boy tries to come close to her, then Komolika starts hating it and that's how she goes away from him. Anurag says that he also has only this way.
Anurag says that he has avoided Komolika, but now onwards he will go close to her so that she will get irritated by the love and break this marriage. Anupam says that it will work out.
Komolika says to Mohini and Nivedita that Prerna is treating her like a servant and giving her orders to call Anurag. Komolika says that look at Anurag that if he doesn't love her, then why was he adamant on marrying her? Mohini is really angry and asks Komolika that, would she like to go on a honeymoon with Anurag.
Precap: Anurag asks Komolika if she would like to come with him on a honeymoon. Komolika says about it to Prerna and Prerna says that Komolika's dream is going to break as she won't let Komolika's nuptial night happen! Komolika challenges Prerna for it!