The episode begins with everyone saying that Anurag is doing wrong by supporting Prerna. Komolika says to Mohini that she is also equally at blame like Anurag. Komolika says that she never told her that Anurag also loves Prerna. (Check: Kasautii Zindagii Kay 2 Written Updates.)
Komolika says that she failed as a mother. Mohini says that she can control Anurag but before that, she needs to throw Prerna out. Anurag is going down and Prerna interrupts him. Prerna questions Anurag whether he trusts her for whatever she revealed to him?
Anurag says that he knows that he hurt her, but he trusts her so he believes everything she said. Prerna says thanks to him. Anurag says that he can't see anyone pointing finger on her so he needs to do something. Anurag goes downstairs.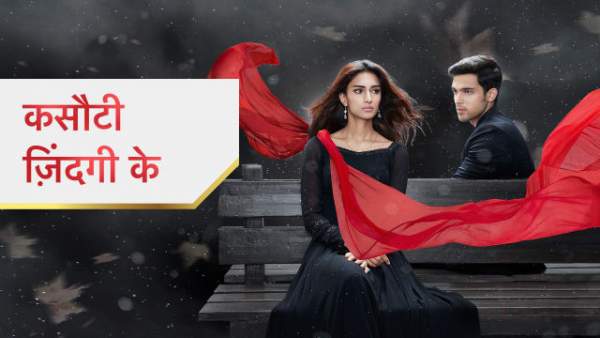 Sahil's father says to Moloy that he can't fix Tapur's engagement anymore. Komolika says that they accept the fact that they let Prerna live in the house thinking that she will go on her own. Komolika says that now her mother-in-law has promised to throw Prerna out of the house. Sahil's mother says that Vikrant has come and all of them go to him.
Sahil's family blames Vikrant on his character. Vikrant looks at Komolika and gets to know that she might have done this. The waiter gave hints to Komolika to meet him upstairs. Komolika shows that she is feeling bad and goes upstairs.
Anupam feels happy that Anurag has been with Prerna today. Anupam says to Anurag that now Komolika has got to know that he loves Prerna. Anurag says that it doesn't matter now anymore as he can't keep Prerna's self-respect on stake. Anurag says that he will be with Prerna now and prove that she is innocent. Anurag asks Anupam to help him.
The waiter says to Komolika that when she becomes the daughter-in-law of this house, then she should increase his payment. Komolika says that she doesn't want to talk with him and agrees to increase his payment.
Anurag and Anupam come down to stop everyone. Anurag says that till the police don't come here, no one can leave the Basu mansion. Anurag says that whatever happened here is just a crime. Anurag says that whatever they see in the video in just a story which someone has portrayed in front of them.
Anurag says that someone might have spiked their drinks. The waiter listens to it and get nervous.
Anurag says that he has gone to Prerna's room and seen a live camera there. Anurag says that no one thought that how can a live camera be there in a room? Komolika gets shocked to hear it. One guest was leaving with his wife, but his wife says that they should know about the person who has spiked Prerna's drink.
Komolika goes to stop everything and thinks of another plan. Komolika takes Anurag with her. Komolika says to Anurag that why she has made such a drama in Tapur's engagement? Anurag says that he thinks Komolika don't want the truth to come in front of everyone.
Anurag says that Prerna is his wife as everyone thinks, so he would reveal the person who has planned all the scene for Prerna and leaves from there.
Precap: Anurag ask everything happened from Vikrant and ask about the waiter! Anurag catches the waiter and asks him to reveal everything he did! Komolika is worried about the situation!