The Kasauti Zindagi Kay 2 episode begins with Moloy and Rajesh driving at home. Moloy thinks that he should have brought Mohini with them so that she gets to know everything. Komolika's henchman is following them. Moloy and Rajesh think that Komolika is so despicable and her father is so different from her. (Check: Uri box office collection.)
Rajesh says that Moloy is driving fast. Moloy says that he will make it slow and suddenly realizes that the breaks have failed. Rajesh gets worried and asks him to slow down the speed. Moloy can't control the car and asks Rajesh to call Anurag. Moloy can't slow the car's speed and hits with a tree. Moloy and Rajesh get injured and are unconscious.
Anurag gets into his car and Prerna comes outside to bid him a bye. Both of them are looking at each other. Anurag comes outside of the car and says that he wanted Prerna to stop him. She replies that she was also thinking the same. He says that after marriage he won't let Prerna go somewhere and keep her in front of his eyes.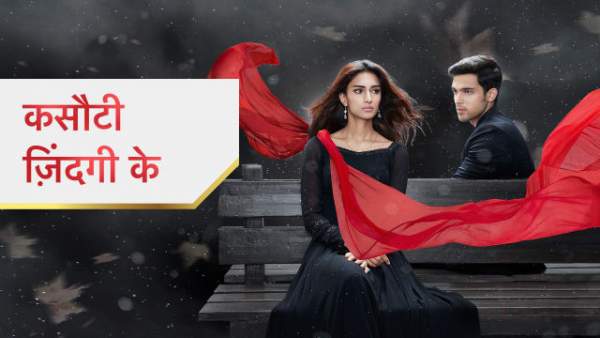 She says that he should go now. He gets into the car and says that he can't go left her. She say him to go and bids farewell. Komolika's henchman looks at Moloy and Rajesh in an unconscious state and calls Komolika. Mishka looks at Komolika's phone ringing and she finds their driver calling her.
Mishka thinks to receive the call as Komolika would get angry at the driver if she gets to know that he was calling her. Mishka picks up the call and hears the driver saying that the work is completed as he has failed the car's break, which led Moloy and Rajesh met with an accident and they are dead now.
The driver says that he is leaving now and it is looking like an accident. A shopkeeper on the road and other people come to help Moloy and Rajesh.
Komolika comes and asks about her phone from Mishka. Komolika says that the driver might be calling and asks from Mishka that what did he said! Komolika says that the look on Mishka's face reveals that her work has been done. Mishka is really scared and wants to talk with Komolika about what Sanju said!
Mishka thinks that she has thought anything wrong and Komolika asks her to stop her emotional drama. Komolika shows her the picture of Moloy and Rajesh's accident. Mishka questions about Komolika's bad intentions. Komolika says that she likes Anurag but Moloy was interfering between her and Anurag.
Komolika says that Moloy always considers Prerna as the first option for Anurag which made her go so bad. Komolika says that Prerna's dad is an innocent man and got the punishment as he was supporting Moloy. Mishka says that how can she do this? Komolika says that it was her only way to get Anurag.
Komolika says that she will not let anyone come in between her and Anurag. Komolika warns that if anyone comes, then she will not leave him or her easily. Komolika says that Moloy was going to inform Mohini everything and so she planned all this since her wish is superior to Moloy's life.
Komolika reveals everything to Mishka that she hired Sanju to fail the car's brake which makes Moloy and Rajesh met with an accident. Komolika says that now Anurag will cry so much and so he would want someone's support so she will become his support now. Komolika says that she will stand with Anurag in her bad times.
Mishka is shocked to see such bad intentions of her sister.
Vinita comes outside the house and is waiting for Rajesh to reveal everything that Anurag said to her. Shivani also comes to accompany her. Vinita says that she is so happy for Anurag and Prerna. Shivani says that she always wanted Anurag for Prerna and asks her mother to reveal everything to her father in front of her.
Vinita feels that such happy news arrived at her, but she is feeling a little worried and doesn't know about her worry.
Anurag thinks to call Prerna but checks Moloy's missed call on his phone. He calls back and someone picks the call to inform Anurag about the accident happened. Anurag asks about the hospital and starts to move towards the hospital to check Moloy's health. Anurag calls Mohini and informs her that Moloy has met with an accident.
Mohini is in shock and falls down. Nivedita comes to Mohini and asks to call the doctor. Mohini starts crying and says Moloy's name. Nivedita gets worried and asks what happened to Moloy? Anupam calls Anurag and asks what has happened? Anurag reveals about Moloy's accident and everyone leaves for the hospital to see him.
Moloy is in the operating theatre and everyone is worried. Anurag is crying so much to see Moloy. Prerna is also consoling her mother as Rajesh's operation is going on. Anurag also comes to console Vinita. Everyone is crying badly and emotional at the moment.
The doctor comes outside and informs Anurag that both the patients are at the critical stage so bring the medicines for their operation. Anupam comes with Mohini and Nivedita at the hospital. Anurag leaves to bring medicine. Mohini gets emotional and wants to see Moloy.
Mohini asks about Anurag and Prerna to inform that he has gone to take the medicines. Komolika comes and questions Mohini about Moloy's health. Komolika says that someones bad shadow is prevailing over Mohini's family.
Precap: Komolika says that she will do everything whatever Anurag asks for her but at one condition. She says that Anurag should marry her then only she will follow his commands!