The episode begins with Mr. Bajaj says to Prerna that she should talk with her mother. Mr. Bajaj says that she can invite Basu's to Cooky birthday party tomorrow if they wish to come. Prerna thinks that Mr. Bajaj has a special space for his mother. (Check: Kasautii Zindagii Kay 2 Written Updates.)
Anurag was about to eat the food and recalls Prerna. He calls Prerna that he has got scissors which will help him remove her nuptial thread. Prerna disconnects the call. Prerna thinks that he must forget her and move on in his life. Anurag thinks that he can forget Prerna.
Veena is decorating Basu Mansion with her team. Mohini questions her what is she doing here? Veena says that she works in the event company and she was not aware that the order is for Basu Mansion. Mohini says that Bajaj is clever and he gave the work to her decoration company so that she can work here.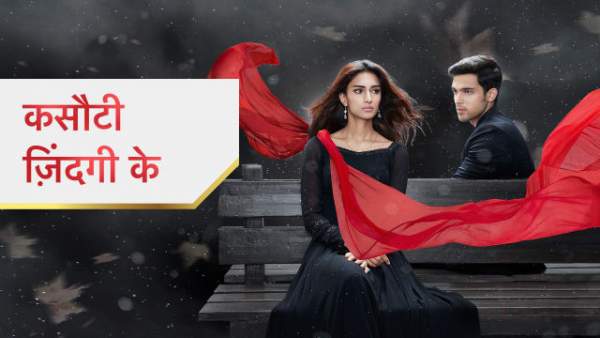 Veena says that it is her house so there is nothing about Bajaj. Veena looks at Prerna and question what is she doing here? Prerna says that Anurag has snatched Bajaj Mansion so Bajaj is upset over it and he overtakes Basu Mansion.
Veena says that they don't have humanity. Prerna question what is she doing here? Veena says that she is just doing her job. Veena says that it might be a child from Bajaj's family whose party is there and goes to decorate the house.
Prerna thinks that Mr. Bajaj has done it. Prerna goes to help Veena and Veena denies to take help from Mrs. Bajaj. Tanvi hears their conversation and thinks that Rishab is trying to insult Prerna's mother by hiring her.
Prerna tries to talk with her mother, but Veena denies that she has come to do her job. Tanvi takes a picture of Veena and Prerna together. Tanvi thinks that Prerna's relation with her mother has got disturbed because of Rishab.
Rishab comes to the house and talks with the decoration head. Mr. Bajaj question whether he has called Veena for the contract. Prerna hears it and gets angry. Tanvi also hears it.
Rishab comes upstairs and greets Veena. Veena doesn't give him any reply. Bajaj receives a call from Mr. Vyas (decoration head) asking about cash. He asks Veena to make him a favor to give money to Mr. Vyas. Veena recalls when Mohini insulted her. Prerna gets angry thinking that Mr. Bajaj is insulting her mother by giving her cash.
Tanvi also thinks that Rishab is insulting Prerna's mother. Mr. Bajaj takes the money that he will give himself and comes to his room. Prerna says to Mr. Bajaj that he already knew about her mother's job, but he gets busy on a call. Tanvi comes upstairs to hear their conversation.
Prerna says to Mr. Bajaj that he was giving money to her mother. Tanvi brings Masi upstairs to hear the conversation. Mr. Bajaj says that he won't force her mother to accept him. Tanvi reveals everything happened to Masi. Masi thinks to use Veena to end Rishab and Prerna's marriage.
Nivedita taunts Veena that she accepted Prerna's step-daughter as she spoke not to accept her daughter again. Veena is unaware of Mr. Bajaj's daughter.
Prerna comes down with Cooky. Mr. Bajaj gets happy to see Cooky and comments that she is looking very pretty. Masi thinks that he is talking about Prerna. Rishab says that he compliments her when she took birth. Veena looks at Prerna with Bajaj's daughter.
Precap: Masi cuts down the chandelier's rope when Cooky was cutting her cake with everyone. Mr. Bajaj gets hurt from it. Masi plans to blame everything on Veena!