The episode begins with Veena saying thanks to Mohini that she understood Prerna and Anurag's feelings. Veena leaves from there. Mohini thinks that Prerna is bad for her house. Anurag goes for some urgent work and asks Mr. Das to handle everything. (Check: Kasautii Zindagii Kay 2 Written Updates.)
Shivani is talking with Aryan and gets scared after looking at Ronit standing outside the window. Shivani runs and informs Anupam that Ronit is standing outside. Anupam can't see Ronit and closes the window. Mr. Mukherjee tells Anurag that Mr. Bajaj is behind their business.
Anurag questions why is he behind their business? Mr. Mukherjee says that Mr. Bajaj can go to any extent for destroying their business. Anurag gets a call from Prerna and he picks up her call. She says that she feels like he is worried. He says that Mr. Bajaj is the problem. She says that they can fight with any problem when they are together and promise to be with him always.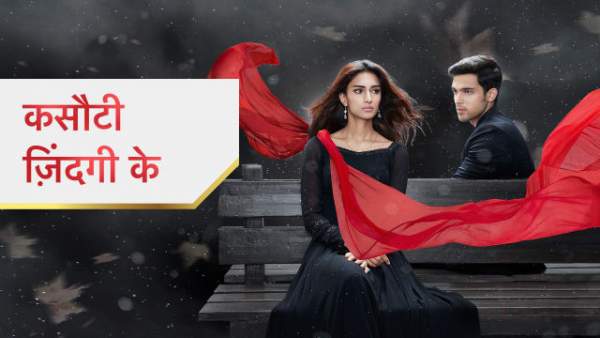 Mohini is planning something to insult Prerna and her family. Mohini gathers everyone to complete the rituals. Mohini gives the Thaal with jewelry and her blessings to Veena to give it to Prerna. Veena opens it and gets shocked to see a fish in it. Shivani comes outside to see Ronit and looks at some footprints.
Veena says to Mohini that she always insulted her, but she never did anything. Veena says that she has her fish to break her Dharam. Veena says that she did it intentionally because she never accepted this relation. Veena says that they have some belief and no one has the right to destroy it. Mohini says that it is their ritual.
Veena says that she is having such anger for the money. Anurag comes over there and questions what is happening? Mohini apologizes that she was trying to do something right, but it went wrong. Mohini says that she was performing the ritual, but his mother-in-law insulted her.
Mohini says that Prerna wanted a social marriage so she is doing everything for his son. Anurag says that she is right. Veena was about to speak, but Mohini shouts at her. Mohini says that this marriage will happen only if Prerna wear the jewels from the fish.
Prerna was about to wear it, but Anurag stops her. Anurag says to Mohini that he has a solution. He says that fish is in their culture, but the bangles have received blessings from the fish and now he has washed them so Prerna can wear it. Everyone sits down for the ritual.
Anurag gets up in tension and Nivedita comes with Anupam to him. Anurag says that Mr. Bajaj wants to destroy their business.
Some workers are marching against Rishab Bajaj. Mr. Baja says to the leader of the group that all of them will get their 3-month salary and 50% increment also after he can make the workers perform strike.
Someone is informing his boss that Mr. Bajaj will finish up his business. Mr. Bajaj comes over there and the boss doesn't get up to respect him. The presentation begins and Mr. Bajaj doesn't look at it as he is busy on his phone. The CEO says that they are going to sell the company in Rs. 350 crores.
Mr. Bajaj says that it will sell in only 100 crores and show them the news channel to inform about the crisis of their business as workers are performing strike. The CEO gets to know that Mr. Bajaj is behind the strike. The boss accepts the deal in 100 crores and curses him for his intentions.
Precap: Anurag warns Mr. Bajaj that he has to face him before taking the Basu Publications!