The episode begins with Anupam questioning to Nivedita about her actions to get Mishka engaged with Anurag. She replies that with time Mishka will find a place in Anurag's heart. Anupam leaves criticizing her and she feels that she has done what she wants.
Mohini is looking at Anurag when he is getting ready. Her eyes get filled with tears and then he questions for the reason. She replies that I am really happy today and when I see you then I feel good in life.
Moloy has come to talk to Anurag and says that stay active as we all do the things according to Mohini. Moloy adds that she is not bad, but it is the fact. Moloy says that don't get engaged just for Mohini. Moloy asks about his friend for whom Anurag was taking suggestions. Mohini comes and takes Moloy with her.
Anupam comes and tries to say that thinks about your dream. Anurag denies that it has been just a weird dream nothing more than that. Both Moloy and Anupam tried to make Anurag change his decision but failed.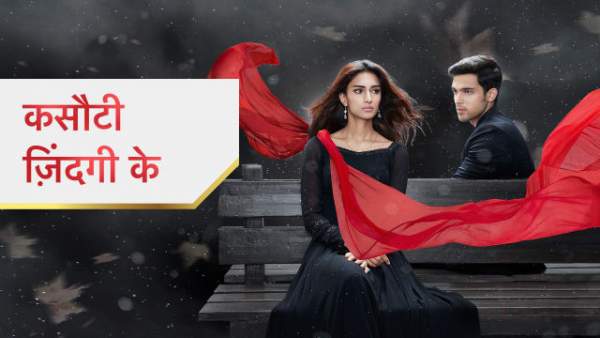 Prerna is thinking about Nivedita's was telling her about Anurag and Mishka's engagement. Shivani comes and says that you should not go to Anurag's engagement. Prerna says that Anurag has always been there for me and so it is my turn to stay with him in his happy moments.
Prerna is feeling sad about Anurag's engagement. On the other hand, Anurag is also recalling his memories with Prerna.
Mohini comes and asks Anurag to get ready fast. Mohini has given him the chunni for rituals. Anurag recalls his memory when he was getting the chunni safely from the burning fire and met Prerna.
Siddharth Dubey has come up with his family, Mishka, and Komolika. Komolika drops something and Mishka takes them to give it back to her sister. Siddharth Dubey says that if it would have been really important for Komolika, then she wouldn't have dropped it. But if she has dropped it, then it might not be important and she doesn't waste time on unimportant things like Mishka. Mishka replies that it depends on person-to-person and says that you can be proud of me since I chose Anurag who is really good as per your thoughts.
Komolika enters inside and everybody is looking at her. Anupam also stares at her and Anurag is shocked to see her at the engagement. Anupam takes Anurag downstairs.
Komolika meets Anurag's family member and asks for everybody. Mohini introduces Komolika to Anurag and he is shocked to learn that Komolika is Mishka's sister. Mishka comes to his father and meets everyone.
Anurag is looking at the entrance and Komolika notices him. She thinks that everyone is present here so for whom his eyes are curiously waiting.
At the moment, Prerna is arriving with her family.
Nivedita looks at Anupam when he is constantly staring at Komolika and questions him. He denies that I was just staring her as Mishka's sister.
Komolika comes to talk with Anurag and says that you're on a call with some friend who is upset as you didn't tell him about your engagement. He denies and says I'll handle it. She adds that it means you're habitual in breaking people's hearts and you made me fall for which I am upset. Anurag leaves the conversation after seeing Prerna which left Komolika with doubts.
Precap: Anurag was about to put the ring on Mishka's finger, but Prerna trips over the stairs. After seeing this, Anurag leaves the engagement ceremony to save Prerna!