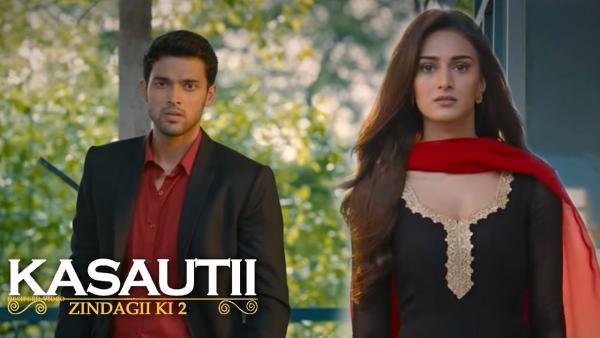 The episode begins with Mr. Bajaj wishes Kukki for her birthday. Kukki gets upset that he has forgotten something. Mr. Bajaj calls the servant to bring Kukki's gift. Mr. Bajaj question Kukki what can be in the gift? Masi and Tanvi say that they know about it. Kukki question Prerna whether she know it? (Check: Kasautii Zindagii Kay 2 Written Update.)
Prerna tells that it is a big teddy bear. Mr. Bajaj and everyone gets busy with opening the gift for Kukki. Veena takes Prerna on a side questioning what has she hidden from her? Veena says to Prerna that she told her that she married Mr. Bajaj because he is better than Anurag.
Veena question she finds Bajaj as a better person just because he has a lot of money. Veena says that Mr. Bajaj has given her a daughter also along with money who can't even speak. Prerna says that Kukki is improving as the doctor told. Veena says that she has not married a person, but all the responsibilities for a daughter.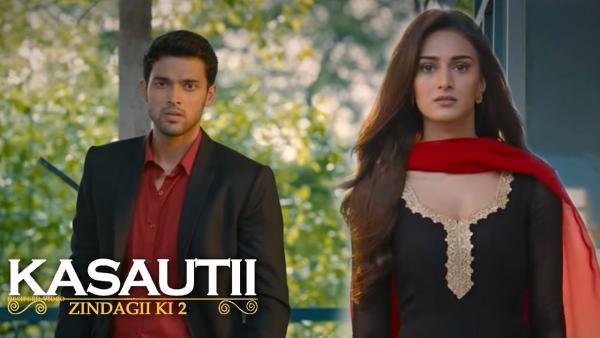 Veena questions that she has burdened her with so much pressure. Prerna says that she knows how to take care of a kid. Veena says that she speaks like she has become a mother. Masi comes with Kukki over there. Kukki holds Prerna's hand and Masi leaves from there. Kukki leaves from there taking Prerna with her.
Veena talks with Mr. Vyas that all the work is completed so she can leave. Mr. Vyas denies that they have to take care of every guest at the party. Tanvi announces that Rishab will dance on Kukki's birthday. Mr. Bajaj says that he doesn't dance. Masi says to Rishab that she knows he can dance. Tanvi says that she will dance with him.
Masi says that Kukki wants her father to dance on her birthday. Tanvi dances with Mr. Bajaj and Kukki takes Prerna to dance with Mr. Bajaj. Kukki asks Prerna and Mr. Bajaj to dance together. Veena gets upset to see Prerna with Mr. Bajaj. Masi goes behind Veena to create a mess. Mohini gets shocked to see Prerna dancing with Mr. Bajaj.
Masi says to Veena about helping the servants. Veena says that she will help them. Masi shouts at her that she should not quarrel with her. Masi says that she should work instead of showing an attitude. Veena goes to help the servants. Masi says that she is just a servant and she might have taken huge money.
Veena says that she doesn't care about Rishab's money as she doesn't even like Rishab. Mohini hears them and thinks that she misunderstood Veena. Tanvi receives a message from Masi to come upstairs. Mr. Bajaj says to Prerna that she should trust him that he won't insult her mother.
Tanvi says to Masi that nothing is happening and Rishab is dancing with Prerna. Masi says that they will target to end Rishab and Prerna's marriage.
Masi says to Tanvi that they will somehow break the hanging to make the chandelier's rope to make it fall on Rishab. Masi says that they will portray that Veena has cut down the rope. Masi says that Rishab will get angry on Veena and Prerna will take her mother's side. Someone hears their conversation and Masi goes to check it but can't see anyone.
Tanvi takes Masi downstairs.
Precap: Masi cuts down the chandelier's rope. Veena was standing upstairs and the chandelier falls on Mr. Bajaj. The police come to arrest Veena for killing Rishab. Tanvi confesses his love for Mr. Bajaj as he is in the hospital. Prerna hears Tanvi's confession!