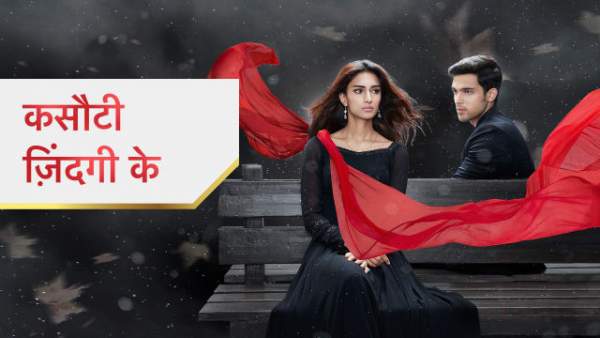 The episode begins with Naveen talking with his kidnappers. The kidnappers warn him that the boy who was following them will not leave so easily. Naveen recalls when Komolika compares him with a street dog and thinks that he doesn't have any guts. Komolika recalls when Anurag denies to help her and asks Prerna to solve her blouse issue. (Read: Yeh Rishta Kya Kehlata Hai.)
Komolika is curious about the fact that Anurag doesn't get affected by her beauty. She thinks that before looking at her, Anurag has fallen in love with Prerna. Komolika says that Prerna has come in between her and Anurag and so she has done this. Naveen calls Komolika and tells about his kidnapping and declares that he will get married to Prerna tonight.
Komolika replies that he can't do anything and says to call when he completes his work. Mishka comes at the moment and says that she knows everything about Prerna's kidnapping, which leads to Anurag's bad condition. Komolika says that it was important so that one girl gets reduced from this competition. Mishka asks that how many girls are in the competition?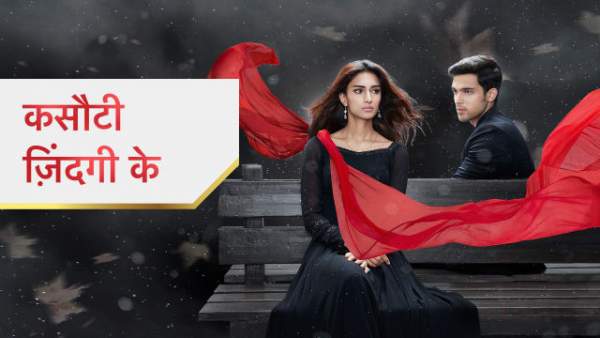 Komolika replies that only one who actually deserves Anurag. Mishka asks about the girl's name. Komolika replies that it is such a stupid question and leaves. Mishka is worried that Komolika is interested in Anurag.
Mohini has got to know that Anurag left the house and is really worried about it. Rakesh and Moloy have come with Anurag and Mohini ask Anurag to go in his room. Nivedita also asks him to take rest in his room. Mohini says that she has kept her promise about what Moloy can do to help Prerna and so he should keep his promise. Anurag consoles Vinita and confirms her that Prerna will be safe. Anurag goes to his room and starts talking to Prerna's photo. Anurag confesses his love for Prerna and Nivedita listens to this outside his room.
Prerna is tied up with the ropes and her mouth is also covered. She gets down from the chair and tries to burn her rope with the candle fire. She is successful in removing the ropes and tries to escape. The wedding dress is brought up by Naveen's team. Naveen gets to know that Prerna ran away. Prerna hides in a corner. Prerna takes a phone and calls Anurag.
Prerna couldn't speak as Naveen is around her. Anurag feels that it is Prerna on the call. Prerna takes the phone aside so that he can hear the voice at the place. Prerna says that Naveen has kidnapped her and wants to marry her. Prerna tries to describe the place, but Naveen has found her. Naveen talks to Anurag and speaks badly about Prerna. Naveen says that he will send his photos with Prerna in his mail and if Anurag wants to a bid farewell, then he can do this while seeing their plane flying.
Mohini comes and Anurag says that Naveen is doing all this. Anurag gets very nervous about the situation and is feeling helpless that he can't do anything. Mohini is asking him to call the inspector for help. Anurag says that he wants to take rest as he is tired and Mohini leaves. Anurag gets up and leaves to help Prerna.
Naveen slaps Prerna when she denies getting married to her.
Precap: Prerna says that she is in love with Anurag and will love him forever. Prerna tries to escape, but Naveen hits Anurag from the back!