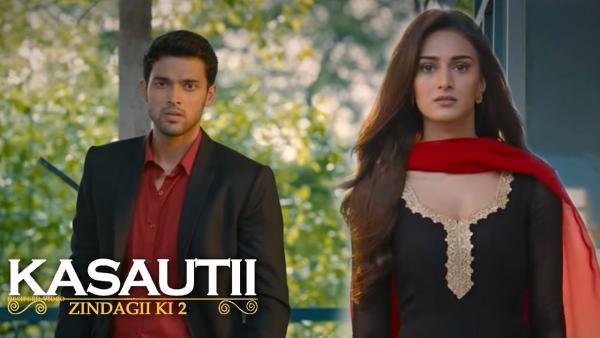 The episode begins with Anurag gets angry on Prerna that she should have taken care as the baby might have got hurt like this. Sonalika says that it was her fault as she was heading to take her phone. Anurag says to Prerna that she should have taken care of her. (Check: Kasautii Zindagii Kay 2 Written Updates.)
Anurag says to Prerna that she should go to her home and take care of herself today. Prerna leaves from there recalling Anurag's concern for her baby. Prerna thinks that Sonalika is more like Komolika. Prerna wakes up and receives a call from Anurag.
Anurag apologizes to Prerna for his anger and says that he feels like he is responsible for her and her baby when she is around her. Anurag says that he loves kids so he feels protective of her child. Prerna gets happy. Sonalika listens to Anurag's conversation and thinks to end the baby.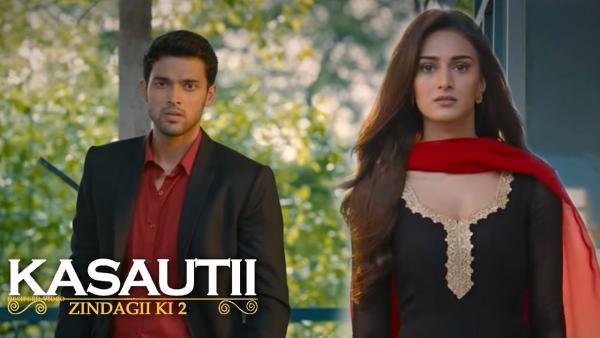 Prerna tells Shivani that Anurag got angry at her so he was apologizing today. Prerna says that she was about to fall, but Anurag holds her. Shivani asks Prerna to take a rest. Prerna thinks that she was not able to understand how come she fell! Prerna recalls that she was moving ahead, but Sonalika took her leg out.
Prerna says that she has a doubt on Sonalika and she is Komolika only. Shivani says that it is not possible. Prerna says that Sonalika got angry with her and speak the words which Komolika used to speak. Shivani says that she will call Sonalika to check whether she is a good girl or not.
Shivani introduces herself as a bank employee to provide loans to Sonalika. Shivani says that she wanted her card details and name. Sonalika says that she doesn't attend fake calls. Sonalika thinks that she can't even claim a lottery as all her documents are in Komolika's name which she has hidden.
Nivedita comes to Sonalika whether she is coming from the function. Sonalika says that she will come. Shivani says to Prerna that Sonalika talks like Komolika. Shivani gets a call from Vishal and he asks her to come for his Sangeet. Shivani agrees that she will come with Prerna Di. Shivani convinces Prerna to come with her.
Nivedita congratulates Vishal and her fiance for engagement. Nivedita's best friend introduces Vishal to Nivedita's family. Mohini introduces Sonalika to them.
Vishal comes to meet Shivani and Prerna. Vishal takes them to meet his fiance. Sonalika gets angry after seeing Prerna. Anurag and Prerna look at each other. Vishal questions whether they know each other? Shivani says that they know each other very well. Shivani observes Sonalika.
Shivani takes Prerna inside to enjoy the Sangeet. Anurag asks a servant to give the chair to Prerna. Prerna and Shivani get happy. Anurag looks at Prerna and comes there. Anurag asks Shivani to take care of Prerna. Sonalika takes Anurag with her to dance.
Prerna feels sad after seeing Anurag with Sonalika. Anurag feels awkward as Sonalika tries to come close to him. Prerna asks Shivani not to stare at Sonalika as someone might know about it. Shivani says that she will observe her without anyone noticing her. Prerna observes Sonalika busy on her phone.
A servant puts his leg on Sonalika's outfit and she gets angry at him. Sonalika observes Prerna over there and starts acting normal. Prerna hides over there and Sonalika leaves. Prerna follows Sonalika and thinks she gets angry like Komolika.
Precap: Komolika asks Ronit to kill Prerna. Shivani looks at Sonalika standing with Ronit. The chandelier was about to fall on Prerna and Anurag runs to save her!