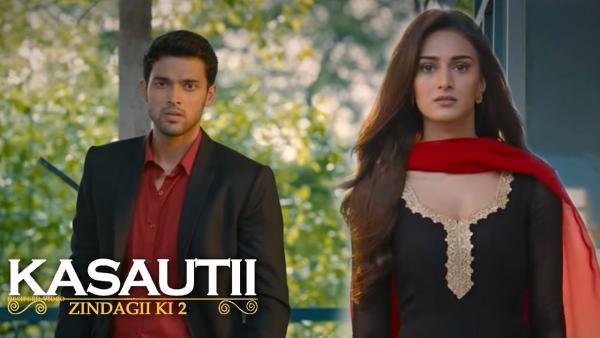 The episode begins with Mohini takes her jewelry box out to give the smallest set to Veena. Veena greets to leave and Mohini asks to take her gifts. Veena leaves, but Mohini asks Veena to put her jewelry in the cupboard as she is going to the washroom. (Check: Kasautii Zindagii Kay 2 Written Updates.)
Veena keeps the family set into the cupboard and Mohini looks at her. Anurag comes to Bajaj Mansion and the security stop him to ask from Mr. Bajaj. Anurag runs inside the house when the security gets busy. Shivani comes with Prerna to the house. Veena asks her family to leave as the rituals are completed.
Mohini stops her and says that take away your saree also. Anurag enters the house and gets in a room. The security turns on the alarm. Mr. Bajaj puts Anurag on the bed and puts a gun on his forehead. Both of them look at each other. The security comes in and Mr. Bajaj asks to stop the alarm. Mr. Bajaj goes to take a drink for Anurag.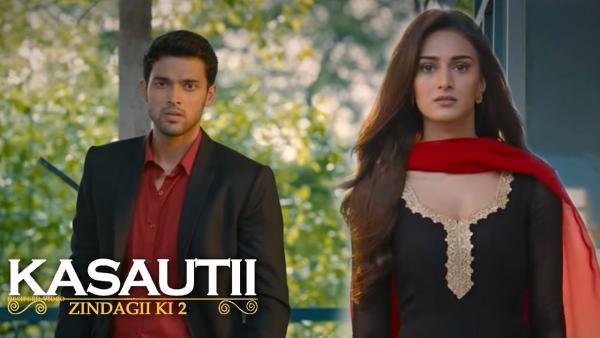 Anurag looks at a file kept in his room in which every single record about him is kept. Anurag looks at a burnt photo of him in the file.
Shivani questions Veena what has happened? Veena says to Shivani that Mohini knew that they don't even look at fish so knowingly she put the jewelry on fish. Shivani says that she is with her and Prerna.
Nivedita says to Mohini that she is targeting Veena aunty and making her angry to cancel the marriage. Mohini starts acting emotionally that she is doing everything for her son's sake and accepting Prerna's family. Nivedita consoles her and believes her intentions. Mohini gets happy that now Nivedita is on her side.
Mr. Bajaj serves a drink to Anurag. Anurag questions about the file. Mr. Bajaj replies that it is just to know everything about Anurag and he is interested in his business. Anurag questions what he wants from him? Mr. Bajaj says that he wants to destroy Basu Publications.
Anurag says that he has to face him before heading towards Basu Publications. Mr. Bajaj says that he has nothing apart from his business which he can steal. Anurag promises him that he will not let him win this time. Mr. Bajaj says that he wanted Anurag to meet him so he is standing here.
Mr. Bajaj says that it is his game and he will win it. Anurag says that he will play the game without changing the rules. Anurag says that he has never lost. Mr. Bajaj says that it will be interesting for him to meet his first loss. Anurag promises that he will not lose and leaves from there.
Prerna calls Anurag and Anurag tells her that he came to meet Mr. Bajaj. Anurag says that he is outside his house and Mr. Bajaj created many issues for them and was involved in conducting the raid for their medical factory. Prerna questions about Mr. Bajaj?
Anurag says that he is a very disgusting person, but he thinks it is a personal issue also apart from professional issue. Prerna says that she thinks it is just a professional issue. Prerna says to Anurag that he is Moloy Basu's son who can handle anything. Anurag says that he is leaving so he will talk later.
Anurag sits in the car and thinks that someone is behind Mr. Bajaj, who is doing all this against him!
Precap: Mohini says to Anurag that Veena has stolen their family necklace. Anurag doesn't believe it and Mohini says that she will prove it. Mr. Bajaj takes a file from Komolika which will help him to destroy Anurag!