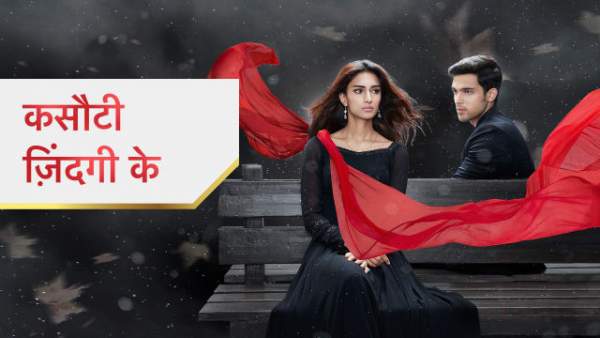 The episode begins with Prerna recalls when a servant kept his leg by mistake on Komolika's stall, then she burned it in her room without reacting on the servant. Sonalika looks behind whether someone is following her. Prerna hides over there and gets scared that Sonalika shouldn't find it. (Check: Kasautii Zindagii Kay 2 Written Updates.)
Sonalika receives a call and she gets busy on it. Sonalika goes from there. Sonalika gets angry to remove her stall as the servant has kept the leg on it. Sonalika burns the stall over there. Prerna looks at Sonalika reacting the same way as Komolika. Prerna thinks how come Sonalika be Komolika as Komolika is dead!
Sonalika throws away the burnt stole from the window and looks at Ronit standing outside the window. Prerna recalls that Komolika's body wasn't placed anywhere. Sonalika calls Ronit and Prerna trues to hear Sonalika but some decoration falls from there. A servant comes from there and Sonalika thinks that it might be the servant.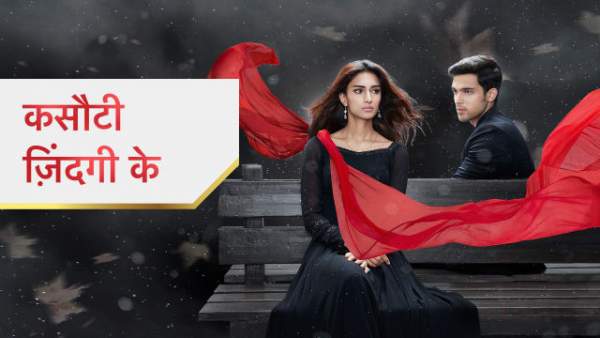 Mohini and Nivedita stop Sonalika and asks her to meet someone. Anurag stops Sonalika as mom was finding her. Anurag goes with Vishal. Prerna comes to see Sonalika and looks at her standing with Mohini. Anurag comes to Prerna and asks her to dance with him! Prerna stares at him.
Anurag questions why is she staring as they have danced together before also! Prerna gets shocked to hear this. Anurag says that he found some images of him with her in the storeroom. Anurag says that he doesn't remember much but he wants to make a new memory with her while dancing.
Anurag takes Prerna to dance with him. Sonalika and Mohini get angry after seeing them together. Anurag signs Vishal to dim the lights. Anurag starts dancing with Prerna. Prerna gets happy while dancing with Anurag. Shivani observes Sonalika and follows her.
Komolika comes outside and shouts at Ronit what is he doing here? Komolika warns Ronit to stay away from Shivani or else she will not leave him. Ronit says to Komolika that he wasn't aware of her presence here as he was just attending his friend's function. Sonalika says to Ronit that she hates Prerna as she was dancing with Anurag.
Shivani comes outside following Sonalika. Shivani tries to hear something but is not able to do it. Ronit questions Komolika what should they do more with Prerna? Komolika says to Ronit to kill Prerna. Ronit says that he will himself kill Prerna.
Shivani gets shocked to see Sonalika standing with Ronit and runs to tell it to Prerna Di. Shivani was leaving but a decoration falls from there. Sonalika hears the sound and goes to check there. Shivani hides behind the car from there without getting noticed. Shivani goes inside to talk with Prerna.
Anurag brings juice for Prerna but she denies. Anurag says that it is for her baby. Prerna says that her baby has many different cravings like eating Rasgulla. Anurag questions whether her husband is Bengali? Prerna says yes! Anurag questions whether her husband is away from her for some work?
Prerna says that he is busy outside for work. Anurag says that whether she was not able to find someone who stays with her. Komolika asks Ronit to kill Prerna now. Ronit goes to take a knife from his car. Shivani informs Prerna that Sonalika is Komolika as she was talking with Ronit.
Precap: Prerna says to Shivani that Komolika might have conducted plastic surgery. Ronit comes inside the function to break the rope of chandelier. Anurag looks at the chandelier falling and runs to save Prerna!