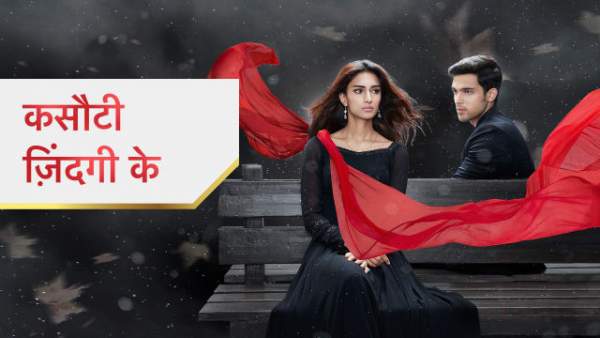 The episode begins with Anurag apologizing from Prerna. But, it is Komolika and the lights turn on, which makes Anurag shocked. Mohini comes and compliments Anurag and Komolika together. (Check: Kasautii Zindagii Kay 2 written updates.)
Mishka comes to Komolika's room. The vermilion falls down from Komolika's hand. Mishka says that it is a bad thing that the vermilion has fallen down. Mishka says that she is worried for Komolika as she has struggled a lot to get Anurag. Mishka says that Komolika's engagement is about to happen still, Anurag thinks about Prerna every time.
Prerna takes the vermilion and puts on her forehead recalling Anurag. She recalls when Anurag asked her not to remove the vermilion. Prerna is happy to put the vermilion on her forehead. She recalls when Anurag told her to get married to her.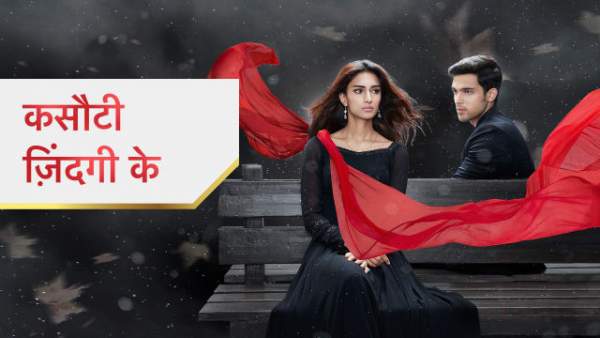 Komolika says to Mishka that Anurag will get married to her only. Komolika says that the vermilion has been just a red colour which is easily available in the market. Komolika says that she can bring a huge box of Vermilion for Mishka, so that she can enjoy putting it on her forehead in Anurag's love. Komolika says that Anurag will put the vermilion only on her forehead. Mishka gets pissed off and leaves.
Anupam says to Nivedita that he wishes Anurag to get married to Prerna. Nivedita says that Anurag is getting married to Komolika. Anupam asks where Nivedita is going! Nivedita replies that she is going to Prerna's house.
Prerna is busy in some work along with Vinita and Shivani. Nivedita comes and Vinita greets her. Nivedita says that she has come here to give an invitation. Nivedita says to Prerna that if she will hear it, then she will go into shock. Prerna thinks it's weird and asks about the invitation. Nivedita says that Anurag doesn't want to marry Mishka.
Prerna and Vinita get happy thinking that Anurag will marry Prerna now. Shivani is also happy to hear this. Prerna asks that Anurag has talked with her mother about this. Nivedita says that Anurag has talked with everyone and is ready to get married to Komolika. Nivedita says that they've completed the rituals and the engagement is about to happen in the evening.
Nivedita says that Anurag wants everything to happen soon as Komolika has some charm which even her sister doesn't have. Nivedita says that every girl falls in front of Komolika and she is happy that Anurag has not fallen for any middle-class girl. Prerna gets shocked and goes upstairs running.
Nivedita says that Anurag is getting engaged with Komolika in the evening so she has come here to invite everyone. Nivedita says to Vinita that they would be very happy to see them in the engagement and asks to bring Prerna also. Nivedita bids farewell and leaves.
Vinita gets broken down and Prerna comes in her room. Prerna calls Anurag and is crying badly. Anurag doesn't pick up the call.
Shivani comes following Nivedita and says that Nivedita has come here to break Prerna and not invite their family. Nivedita says that Prerna should know the truth as she doesn't even deserve the things which she is hoping to get. Shivani says that it is the fact that Anurag might not be known by the fact that his engagement is going to happen.
Nivedita says that this is just her dream and nothing more. Nivedita says that Anurag is a businessman and will think before falling in love with someone. Shivani says that it means Nivedita is aware of the fact that Anurag loves Prerna. Nivedita says that Anurag doesn't love Prerna as he has chosen Komolika.
Shivani says that she doesn't trust her and Nivedita leaves saying that please come in the engagement.
Anurag picks Prerna's call and suddenly it disconnects. He looks at Prerna's call and thinks that she might have got aware of his engagement. He gets worried and can't call her. He looks at Prerna's photo and thinks that she loves him very much. He thinks that their destiny won't let them come together.
He thinks that Prerna should throw him away from her life and Prerna has to move on. He thinks that he should do something which makes Prerna doesn't feel bad about losing him. He gets up to talk with Prerna. Mohini ask what is the matter, but he says that he will come soon and get ready. Mohini gives him the engagement ring and asks to check it. She asks him to get ready.
Komolika is talking with Nivedita that she has given the invitation to Prerna and her family or not. Nivedita says that she has given the invitation and asks her a question that why has Komolika asked her to do this thing! Komolika serves Nivedita tea and says that she wants Prerna to know that Komolika's challenge is always shocking. Nivedita says that she has to leave to prepare for the engagement.
Shivani says Prerna that Anurag might have not been known by the fact that Anurag's engagement is happening. Prerna says that he is not a kid. Shivani says that Anurag is not like a person who will change from his statement. Shivani says that Anurag might have said a yes for the engagement for any reason.
Shivani asks Prerna to talk with him and stop him to get engaged with Komolika. Shivani says that if Prerna will stop him, then he will listen to her. Prerna leaves and Shivani pray everything to get better.
Komolika comes with her family at the Basu house for the engagement. Mishka feels really sad. Anupam takes Nivedita and says that Anurag is in love with Prerna. Nivedita denies and says that Anurag has chosen his partner.
Precap: Prerna comes to stop Anurag's engagement with Komolika. Anurag starts insulting Prerna and says that she is just a zero. He says that Komolika is a perfect match for him. Prerna is crying!