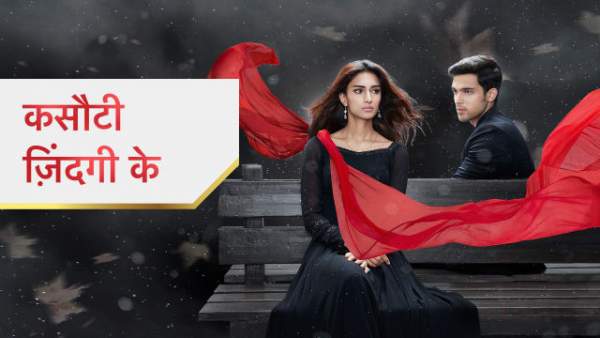 The episode begins with Mohini looking at the bangles lying outside and keeps them in the cupboard Mohini checks the cupboard and one box is missing. Mohini shouts for Nivedita and asks whether she has taken the family set from her room. (Check: Kasautii Zindagii Kay 2 Written Updates.)
Mohini says that the necklace has got stolen. Mohini calls all the servants and questions whether they have stolen the set? All the servant denies that they have not stolen it. Nivedita stops her saying that they should not doubt servants. Anupam says that they can find it with the help of CCTV camera.
Mohini goes to check the footage of yesterday with Nivedita and Anupam. Mohini says that only Veena came to her room to take a small set. Mohini says that she went to the washroom and asked Veena to keep the jewelry box in the cupboard so she might have kept it somewhere else.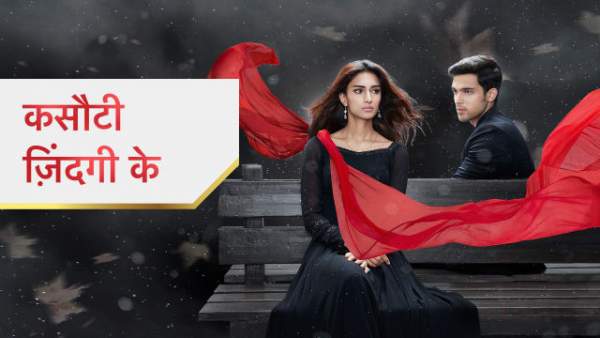 Mohini checks her cupboard again along with Nivedita and Anupam. Veena finds the box, but it is exchanged with the set which Mohini was giving to Veena. Mohini says that Veena has stolen the set and falls down crying that she needs the set as it is her mother's set. Nivedita consoles her that she will bring it back.
Mohini asks to call Anurag and Nivedita goes to call him. Mohini wipes out her tears and thinks that her plan is working as she has exchanged the sets.
Anurag is talking with Prerna that they are going to be together. Shivani comes into the room and listening to Prerna talking with Anurag to tease her. Nivedita asks Anurag to come with her as the family set is missing.
Anurag comes to Mohini and Mohini says that Veena has stolen his Dadi's necklace. Mohini says that she has chosen to give that necklace to Prerna on the wedding. Anurag says that he knows Veena aunty as she can't do it. Mohini says that he doesn't believe it so she will prove that Veena has stolen the necklace.
Mr. Bajaj looks at Anurag's file fallen down. He picks it up and can't find Anurag's half burnt photo.
Anurag starts finding the necklace everywhere. Anurag says that Veena aunty has always taught him not to cheat. He says that she might have given the necklace to anyone else. Mohini says that he is not listening to him and it is a family necklace which should remain protected. Mohini says that he is not listening to them just for her.
Mohini says to Anurag that she was giving so many gifts to Veena and everyone appreciated it. She says that when Veena gave her gifts then people start taunting her to gift something else so where is she wrong? Anurag gets shocked to hear it and ask her to blacklist the people who speak it.
Mohini says Veena came with her and was talking to give her property so she took her upstairs to show the necklace to choose from. Mohini says that Veena picked up a small set, but she was looking at the family set and challenged her that she will give expensive gifts to them.
Anurag agrees with her, but he knows Veena aunty as well. Nivedita says that they can talk with Veena aunty for any misunderstanding and goes to call her. Mohini says to call the police.
Mr. Bajaj shouts at the servants that they let Anurag enter his room and fire the servant. He gets worried that Anurag might have got clues about a personal issue.
Precap: Veena shows the necklace which has been missing from Mohini's house. The police arrest Veena and everyone is stopping them. Komolika gives a file to Mr. Bajaj for destroying Anurag!