The episode begins with Anurag saying to Siddhant Chaubey that after watching the video, it will be really interesting to see whether his seat and power would stay or not. Komolika says to her father that Anurag can't do anything. Siddhant says that he is ready to forget everything. (Check: Kasautii Zindagii Kay 2 Written Updates.)
Anurag says that he is also ready to compromise on just one bet that Siddhant Chaubey should not support Komolika. Anurag also asks for a promise that his family and Prerna should not be hurt. Komolika says to her father that he would listen to him and get all of them arrested.
Siddhant slaps Komolika and gets her arrested for attacking Moloy. Prerna says that she was also involved in planning an accident for Vikrant. Komolika keeps on asking his dad to stop, but he didn't. The police take Komolika with them and all of them leave. Komolika shouts to his dad and Ronit to help her. Siddhant sits in his car to leave.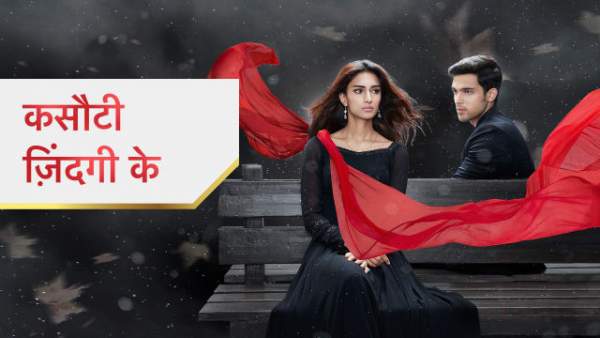 Ronit ask Siddhant that why did he do it? Siddhant says that in the politics, if they want to make public on their side, then sometimes they need to sacrifice with their near ones. Prerna is taking out a saree and it falls down. Nivedita comes over there and Prerna says that she will fold it again.
Nivedita folds the saree from one corner and another corner with Prerna's hand. Nivedita says that it will be properly folded because they both are doing it. Nivedita says to Prerna that she always hated her and she was so wrong. Nivedita apologizes for her behavior. Prerna says that they should start everything on a new phase.
Anupam claps seeing them together. Anupam says that he will also make Mohini accept Prerna.
Mohini is worried about Komolika and Anurag talks with the inspector. The inspector asks Anurag to file FIR against Komolika. Mohini says that it is not safe for him to go. Anurag says that it is important. Mohini says that she will come with him and don't trust Komolika and her father. Anurag says that it is important for Komolika to be jailed.
Prerna listens to them and comes down that she will go to file the FIR. Anurag also goes with her.
Anurag and Prerna come to the police station. Komolika throws the utensils behind the bar. Komolika says that she won't let Anurag forget her. Prerna says that they won't forget her as they have faced her and their relationship has become stronger. Prerna holds Anurag's hand to make Komolika jealous and leaves from there.
Anupam calls Shivani to inform that Komolika has got arrested. Veena also listens to it and gets happy. Ronit comes to their house in a drunk state. Ronit says that all of them will regret what Komolika has done with Prerna! Ronit starts throwing everything.
Anurag says to Prerna that he will drop her, but the distance is long so they should talk. Anurag says to her that she is typical. Prerna hits him on his hand. Anurag says that she made him hurt in his heart. Prerna says that it is his job to hurt her. Prerna says that they should listen to a song and plays the music.
Anurag drops Prerna to her house and Shivani looks at Prerna. Shivani goes to talk with Prerna but Ronit holds her and takes her inside. Anurag comes to Prerna and says that he wants to apologize from her mother. Both of them enter the house gets shocked to see the bad condition.
Precap: Anurag beats Ronit and throws him out of the house. Nivedita compliments Prerna's food. Mohini asks Nivedita to choose her mother or Prerna! Prerna and Anurag are talking about Mr. Bajaj!