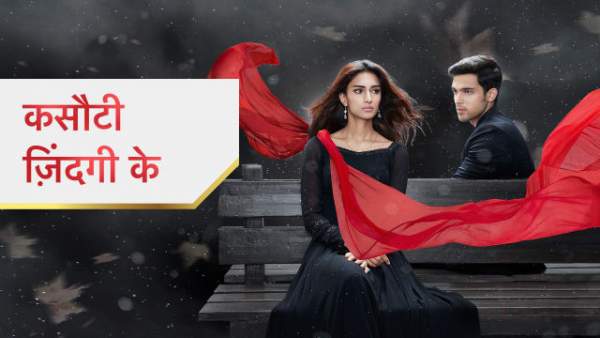 Kasautii Zindagii Kay 2 24th January 2019: The episode begins with Komolika staring at Anurag and Prerna. Anurag says to Prerna that wants to say something and his heart starts beating fast. She asks to complete his sentence, but he is nervous about it. Komolika interrupts and asks Anurag to come with her. He denies that I want to talk to Prerna. (check: Kundali Bhagya written update.)
Komolika asks Prerna that she doesn't have any problem if Anurag talks to her afterward. Mohini is asking Anurag to come with Mishka. Nivedita asks from Komolika that she is having some interest in her sister's husband. Komolika replies that I'm not interested in Anurag.
Kasautii Zindagii Kay 2 24th January 2019
Mohini says thank you to everyone for coming at Anurag's engagement within such a short notice. She announces that after one week, Mishka's Sangeet ceremony will happen and invites everybody at the special occasion. Prerna gets sad after hearing this and Anurag with Mishka. Mohini talks to Prerna that if she can help her in getting the blankets keep them in the car from her room.
Anurag was going to talk to Prerna but Mishka stops him to meet her friend. Prerna leaves and Anurag go to talk to her. Anupam asks Prerna that she is alright or not? She says that I'm fine and Anurag also comes finding her. Anupam looks at Anurag's hand that he has removed his engagement ring and tells that Prerna has gone to Mohini's room. Mishka also comes and asks Anupam about Anurag and he says that he has gone to his room for confusing her.
She comes to Anurag's room and looks at Prerna's photo. Mishka burns Prerna;s photo in anger. The curtains catch fire with the burned photo. Mishka doesn't look at it and leaves.
The fire is spreading all over the room. Anurag's coat is burning from the back, but he didn't recognize it.
The servant starts shouting that a fire has occurred in the house to get out of the house. Everyone is going outside, but Anurag and Prerna are not aware about it.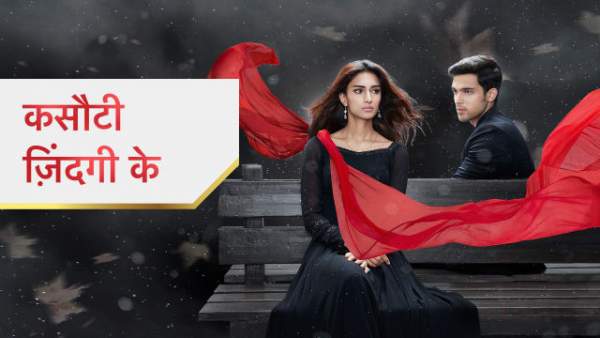 Prerna is feeling very sad and taking all the blankets. Anurag comes inside and Prerna looks at the fire at the back of his blazer. She comes from behind and asks him to remove the blazer. He says that I'm so happy today and you spoiled my mood. She feels that he is happy because of his engagement. He pinches on her hand so that she comes out from her thoughts.
She starts complimenting Anurag that everyone trust you since you won't break anyone's trust. He thinks that I should tell my feelings to Mishka first and then to Prerna. He says that he has an important work and leaves. She thinks about the fire on his blazer.
Anurag is talking with his friend on a call and Prerna comes. He asks for any help but she denies. He asks that I've some work and when will Prerna meet him. She says that I've some work at home so I'll go soon. He asks at what time she will go? She questions about the reason. He says that I'll come at your home if I have some work.
Everyone is running outside after seeing the fire. Prerna hears everyone shouting about the fire. She comes outside and her family is really worried about her. She runs inside to help Anurag. This was all about Kasautii Zindagii Kay 2 24th January 2019.
Kasauti Zindagi Kay 2 25th January 2019 Precap: Anurag and Prerna are together in the fire. Mishak is worried about his relation to engagement!
Stay tuned for more Kasautii Zindagi Kay 2 written updates and news.