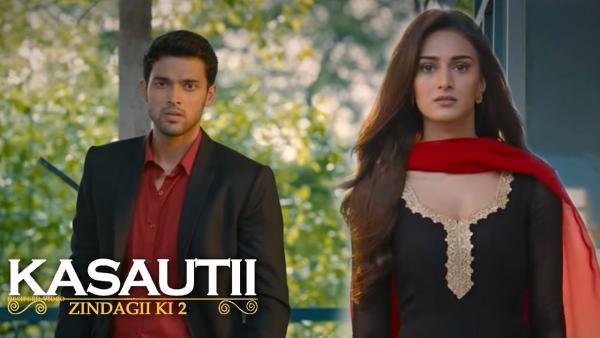 The episode begins with Mohini informing the police for arresting Veena. Anurag asks her not to do it. Nivedita calls at Prerna's house and Suman picks it up. Nivedita asks her to make her talk with Veena aunty. Nivedita informs Suman that if she can ask from Veena aunty that her mother's necklace came accidentally to her. (Check: Kasautii Zindagii Kay 2 Written Updates.)
Suman disconnects the call. Suman tells everyone that Nivedita called because Prerna's future mother-in-law's necklace has been stolen. Suman says that Nivedita asked her to ask her mother-in-law to check the jewelry box which she got from the Basu family.
Anurag says to Mohini that if she suspects anyone from the family Veena aunty or anyone, then they can resolve this but what's the need of police? Mohini questions do he think she is fond of slandering Veena? Mohini says that the necklace has been insured so in order to claim the insurance, they have to inform the police that the necklace was stolen.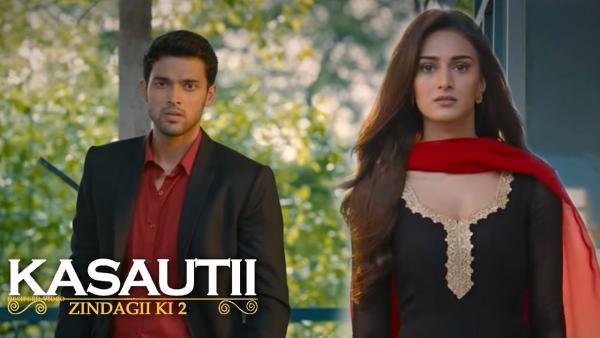 Mohini says that she had seen the CCTV footage and it clearly shows Veena stealing the necklace. Mohini says that if she hasn't stolen the necklace, then what's the problem if the police come? Anurag says that if the police get involved, and no matter what she shouldn't have informed the police.
Nivedita questions Mohini why did she call the police? Mohini says that she just wants the real thief to be found. Anurag asks that she could have called him before informing the police. Mohini says that he barely has any time for her these days. Mohini says that she called him but he didn't answer her call.
Anurag looks at his phone and says that it was on vibrate mode. Anurag feels that something terrible is going to happen.
Prerna says to Suman that Nivedita might be just asking about it and she also heard about it. Suman says that she is not making Veena angry, so she should not talk with them. Shekhar asks Prerna to call Nivedita and question what has happened? Prerna calls Anurag as Nivedita didn't pick up her call.
Prerna says that the necklace is not with her mother. Anurag says that it was just a misunderstanding, but Mohini asks them to send a pic of the necklace she has gifted. Veena and everyone listen to it and Veena goes to take the necklace.
Veena opens the box and gets shocked to see the necklace as it is the one which got stolen. Veena recalls when Mohini gave her the necklace and she got tricked by her. Mr. Das comes to meet Anurag but Anurag is already stressed up. Anurag denies that he can't handle the office work and Nivedita takes him to talk about it.
Veena tells to everyone that it is the same necklace which got stolen. The police come to their house and take the necklace from Veena. The police arrest Veena and take her with them. Everyone goes to the police station.
Nivedita gets shocked to know about the problems. Mr. Das informs her that Anurag knows about it and Mr. Bajaj is doing all this. Veena gets into the jail and everyone asks the inspector to leave her. Prerna asks how can they rescue their mother? The inspector says that if Mohini takes back the complaint.
Precap: Veena ask Prerna to end the marriage. Mohini says to Prerna that she wants to know how did the necklace come to their house so she won't stop the police. Komolika gives a file to Mr. Bajaj for destroying Anurag!