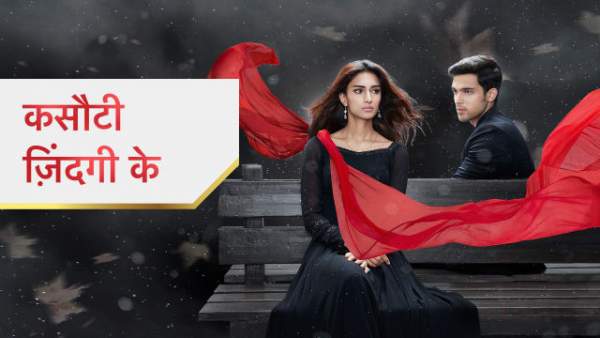 Today's episode of Kasauti Zindagi Kay 2 begins with Mishka enters the burning house but got stuck in the fire. Anurag comes at the moment and Mishka starts shouting for help. He comes and escapes her safely from the fire. (check: Kundali Bhagya 25th January 2019.)
Everyone is worried outside and Anurag comes out with Mishka. He says that I want to help others also who are trapped inside the house. He asks about Prerna from Shivani. He goes inside after knowing that Prerna is stuck inside.
Anurag enters the house and finds Prerna. He hugs her tightly and they both are crying. But both of them start telling each other that they must have stayed outside instead of entering into the house. He asks her not to do such things again and takes her to the corner. He talks that you must have asked outside that I'm safe instead of searching for me in the house. He asks her to come with him as it is not safe inside.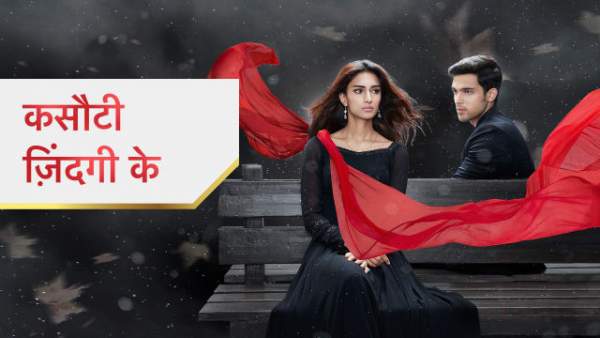 Anupam has got stuck inside the house and Komolika is shouting for help. He comes to help her go outside safely.
Mohini is feeling worried about Anurag but Moloy asks her to stay calm at the moment. Mohini is tensed that why he has gone inside? Moloy replies that he is helping others. Mishka says that he might have gone to help her sister. Everyone gets shocked to see Anupam helping Komolika come outside safely. Nivedita gets jealous with such act. Mohini is crying that Anurag has not come outside yet.
Shivani's mother gets to know that Prerna is inside and that she has gone to help Anurag. Mishka hears all this and is really tensed.
Prerna is scared at the moment and asks Anurag to bring water from the kitchen. He says that this will not work and grabs her in his arms to protect her from the fire. He consoles her that he will not let anything happen to her.
Nivedita comes to Anupam and questions about his actions to save Komolika. He tries to give excuses but Nivi doesn't trust her. He says that don't get jealous and goes to help others.
Komolika asks Mishka about her sadness. Mishka says that Anurag has gone inside to help Prerna. Mohini hears all this and starts talking to Prerna's family. She blames Prerna in front of Veena. Moloy asks her to shut her mouth. Veena replies that she is my child and so you can't say anything bad about her. Mohini leaves in an angry mood. Veena apologizes from Moloy but he says that they are not at fault.
Anurag and Prerna got badly stuck. He throws water on the carpet and asks her to hold it and cover in the carpet till someone comes to help us. Both of them gets covered with the wet carpet to protect them from the fire. He says that I want to talk with you and she says that tell it fast so that I can't think about anything else from this fire. He asks her that she didn't ask him why is he risking his life for her? She questions and he is feeling hesitated to speak so he looks in another direction and talks. She is not feeling well. He confesses his feelings and love for Prerna. He looks at Prerna and she is lying and shows no movement. He gets worried and starts shouting for help.
Precap: Prerna is in the ambulance with the oxygen mask. Naveen comes back and holds Prerna's hand with bad intentions.