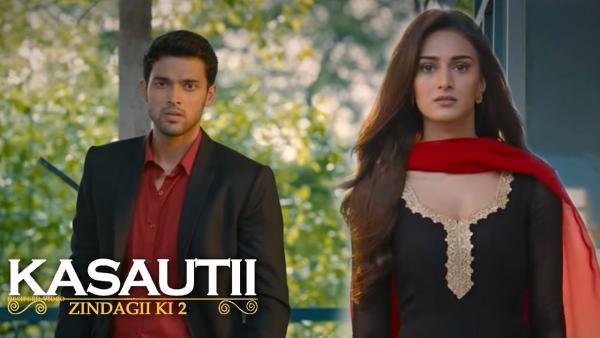 The episode begins with Anurag kissing on Prerna's mother to make her tension free and leaves from her house. Anurag looks at Ronit but Ronit moves away from there. Anurag goes to follow him and Ronit goes inside Bajaj mansion. (Check: Kasautii Zindagii Kay 2 Written Updates.)
Anurag goes inside the Bajaj mansion and thinks that Ronit might be the reason behind Bajaj following him. Anurag comes inside the house, but the alarm starts. He thinks to leave, but all the security come to catch him. Anurag runs inside to hide, but Bajaj holds him. Mr. Bajaj says that he can meet him anytime and ask for a drink.
Mr. Bajaj says that many people tried to inquire about him by entering his house, but he is lucky standing here. Anurag question whether he knows Ronit Choubey? Mr. Bajaj says that he has met Komolika before she died. Mr. Bajaj recalls when Komolika gave him a file to destroy Anurag. Mr. Bajaj question about her death's accident?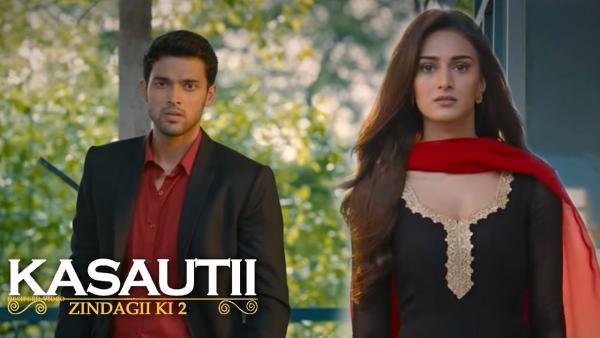 Mr. Bajaj says that someone will lose such a beautiful wife only when he gets a hint that she is meeting some else like him and she was willing to take revenge from her husband by staking all his property papers. Anurag says that he has bad thinking so he doesn't want to deal with such a person. Mr. Bajaj says that it is his way of doing business.
Anurag was leaving from there, but Mr. Bajaj says that Ronit tried to meet him and he is only interested to meet him only if he holds anything related to Anurag. Mr. Bajaj says all the best to him for Banerjee contract. Anurag question how come he know about it? Mr. Bajaj says that he is not married and Anurag leaves from there.
Nivedita asks the servant to serve tea for her mother. Prerna comes there and Nivedita asks her to meet Anurag to take him for breakfast. Prerna goes to his room and he is in the bathroom. Prerna informs him to come down for the breakfast and he asks to give him the towel. She gives it, but Anurag falls down in the bathroom.
Prerna goes inside the bathroom and looks at him. Prerna starts laughing at him and helps him to get up. Anurag brings her close, but she denies to do it after marriage.
Prerna leaves from there and listens to Mohini talking with someone. The CCTV footage operator says that he has seen Mohini replacing the necklace from Veena aunty's box and cut down the footage for her. He is asking for money, but Mohini says that she fitted the camera for Moloy. Mohini gives him the money. Prerna gets shocked to hear this.
Anurag calls the servant for fresh towels and Prerna also did not come here.
Prerna comes to Mohini and Mohini says that they should go for shopping. Prerna takes the footage and asks why did she make her mother go to jail? Mohini says that they deserve it. Mohini says that she is also done with the acting of being a good mother-in-law. Prerna question that she wasn't happy in any of the rituals?
Mohini says that she is such a middle-class girl willing to marry her son so how will she be happy? Mohini says that her son is perfect and she won't let her become Anurag's wife.
Precap: Ronit says to Anurag that he will live a bad life and hits him badly. Ronit burns all the place and leaves Anurag over there. Mr. Bajaj asks someone when did the fire take place?