The episode begins with Mohini saying to Prerna that she doesn't deserve to be his son's wife. Mohini says to Prerna to look her face in the mirror and she just wanted Veena to break the marriage. Mohini says that the fish ritual was her first trick, but Veena didn't end the marriage and also made her go to jail. (Check: Kasautii Zindagii Kay 2 Written Updates.)
Mohini says that a servant's daughter can't become his daughter-in-law. Prerna questions why did she accept the relation? Mohini says that Anurag didn't take her permission because he has fallen in love with her. Mohini says that she knows girls like her, trapping rich boys for marriage. Prerna says that she can't find the real face of people.
Prerna says that she thinks Komolika was best for her son and she made such a huge mistake by making Komolika her daughter-in-law. Prerna says that she is repeating her mistake by separating her and Anurag and she loves her son. Mohini says that she and her mother are greedy. Prerna says that she should keep her mother out.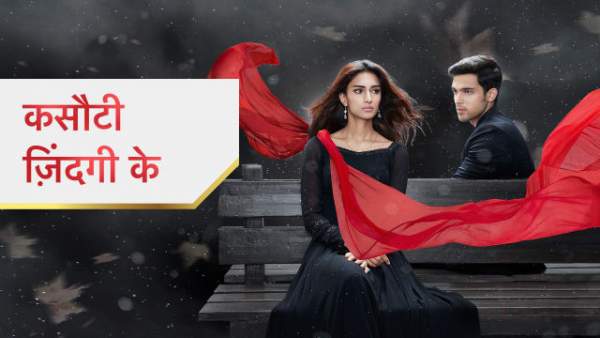 Mohini blames Veena for preparing her daughter to be greedy. Mohini says that at the end, Anurag will have to choose between his mother and love. Mohini opens the gate for Prerna to leave. Anurag is cooking something with the help of Shivani to surprise Prerna. Prerna was leaving from the house, but Anurag stops her.
Anurag says that he has hidden something from her so he has a surprise for her and they are going to Switzerland for a honeymoon after their marriage. Prerna recalls whatever Mohini said to her and leaves from there. Mohini question what has happened to her? Anurag asks Shivani whether Prerna has come to the home.
Prerna comes to home and Shivani questions what has happened to her? Prerna runs to her room and closes the door. Anurag is calling Prerna but she is not picking his call. Anurag looks at Ronit and gets out of the car to follow him. Ronit starts running from there and Anurag runs behind him. Ronit takes Anurag to Bajaj's factory.
Prerna is crying badly and recalls her memories with Anurag when he put anklet on her leg saying that it will make her recall about him. Anurag question Ronit about his connection with Bajaj? Anurag says that he will also do like her sister, Komolika. Ronit says that he will turn bad time for them. Anurag hits him down and was leaving from there.
Ronit was about to hit Anurag from behind with a steel rod, but Anurag tries to leave from there. Ronit hits at a tank and oil starts spilling out. Anurag hits at the lightbox and the place starts burning. Ronit hits Anurag on his head and leaves from there. Anurag gets unconscious and falls down.
Prerna looks at her phone with Anurag's 27 missed calls. Prerna makes a video call to him and Anurag finds his phone to pick it. Anurag starts coughing and Prerna gets shocked to see his condition. Anurag says that he is in Bajaj's factory. Prerna says that she is coming to him and runs to the factory with her brother.
Prerna goes inside the factory to find Anurag. Prerna's brother also goes inside with a blanket. Prerna shouts for Anurag and gets shocked to look Anurag lying down.
Precap: Prerna saves Anurag from a falling object. The security guard informs Mr. Bajaj about the fire. Mr. Bajaj says to Prerna that she has to leave Anurag for rescuing him!